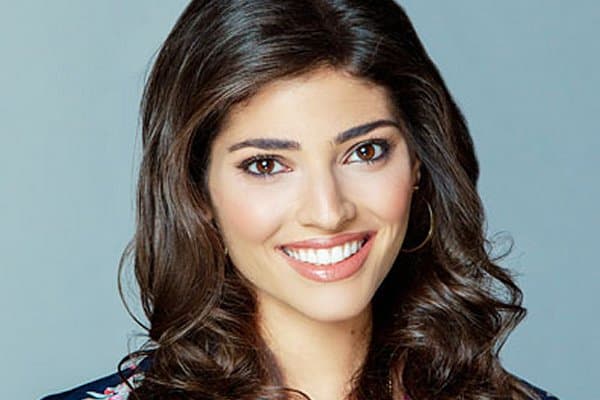 Many talented actors slave away for years before finding any success in Hollywood. In such a competitive industry, it takes an incredible amount of hard work and superior ability in order to stand out. While most actors find it difficult to break into the industry, a select few find immediate success. Such was the case with the highly talented Amanda Setton.
Setton, best known for her work on Gossip Girl and The Mindy Project, has become a highly popular actor on film and television. However, many fans only know her for her performances on screen. Her personal life is highly interesting as well. For those who want to know a little more about this gifted performer, here are five of the most interesting facts about Amanda Setton.
5. She dated Adam Levine
Booking roles in high profile productions is a clear indication of success, but there may be no sign more obvious that one has become famous than being in a relationship with a rock star. In 2013, it was reported that Setton had begun dating one of the most popular musicians in the world, Adam Levine. Although the relationship did not last, it certainly helped Setton become a household name around the world.
4. She has always stood out from her peers
While it is no surprise that an actor of Setton's caliber would be distinguished from most of her peers, it is interesting to know that she often stood out as a performer in her youth. Even in high school, long before she became the star she is today, Setton was clearly a special performer. She was even the president of her school's theater club.
3. She is well educated
To achieve the type of success Setton has enjoyed, it is obvious that one needs a great deal of natural talent. However, as Hollywood is filled with talented performers, standing out can also require investing in education. Setton has devoted years of hard work to becoming the most competent actor possible. Most notably, this included studying drama at Ithaca College. She graduated from the program in 2007. Interestingly, her program included a year of study in Barcelona.
2. She is trained in the Meisner technique
One of the most interesting and successful acting techniques is the famous Meisner technique, which essentially teaches the actor to focus on emotion and interacting with their surroundings rather than focusing on their thoughts. While it is not an easy technique to master, Setton participated in a two-year program at The Actor's Workshop to become skilled in the method. She was guided by the talented Eliza VanCort throughout the program.
1. She saw success almost immediately
The vast majority of actors never realize their dream of making it big in Hollywood. Those that do often have to work for years before getting their big break. Setton is one of the rare performers whose talent and charisma earned her immediate success. Only two months after she graduated from college in 2007, she was signed by Cornerstone Talent Agency. By 2008, she had booked her role in Gossip Girl.
Conclusion
Amanda Setton has already seen a great deal of success in her career. In addition to her natural ability and work ethic, she has formal training in drama and has extensive experience with the Meisner technique. Given her ability to land parts with ease, fans can look forward to seeing much more from this gifted performer for years to come.