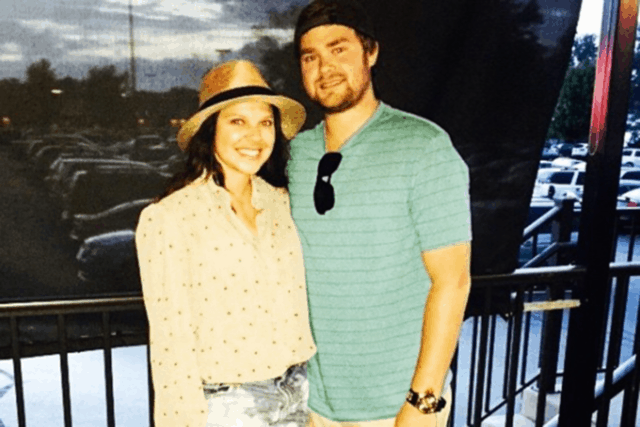 For people who are unfamiliar with the ins and outs of 19 Kids and Counting as well as its spin-off, Amy and Dillon King are related to the family that starred on those reality TV shows. In brief, Amy is the daughter of Deanna Duggar, who in turn, is the sister of Jim Bob Duggar, while Dillon is her husband. They are not as well-known as their relatives because of their minimal screen-time, though they do receive a fair amount of attention from interested individuals.
Here are five things that you may or may not have known about Amy and Dillon King:
They Don't Follow the Same Rules as the Duggars
People who followed the Duggars might have been surprised by some of the photos seen on Amy and Dillon King's social media accounts. However, it is important to note that Amy doesn't stick to the same strict set of rules as her cousins. With that said, she does share their Christian faith, as shown by her statements over the course of her time in the spotlight. Just not the exact same set of practices as their particular interpretation of the religion.
They Are Best Friends
Amy and Dillon King have stated that they are best friends. With that said, anyone who has ever been room-mates with one of their friends will know that living in such close proximity can change a great deal about their friendship. Never mind the much more intimate nature of a married couple.
Their Offer of a Televised Wedding Was Rejected
At one point, Amy and Dillon King offered TLC the chance to televise their wedding. This offer was turned down, which may or may not have had something to do with the fact that it came at around the same time that 19 and Counting was cancelled because of the allegations of molestation surrounding Josh Duggar. Initially, Dillon King posted a negative response to his social media account, but went on to retract it when commentators made him realize that it might not have been the most mature reaction to the news.
They Have a New TLC Special
With that said, the two now have a new TLC special called Amy & Dillon: Married One Year. Like its name suggests, it is meant to showcase their marriage after one year, with particular focus on Amy's 30th birthday as well as their trip to Mexico in celebration of their very first wedding anniversary. Furthermore, the special focuses on their efforts at renovating their home, meaning that there might be something of interest for home renovation fans as well.
Their Marriage Is Seeing Some Serious Strain
Despite what has been shown on the new TLC special, Amy and Dillon King are seeing some serious strain in their relationship, as shown by their appearance on Marriage Bootcamp. A lot of fans expressed serious concern when a preview clip featured Amy saying that Dillon had physically assaulted her at one point. However, considering what is happening, it seems probable that she will try to make the marriage work instead of going for a divorce for the foreseeable future.