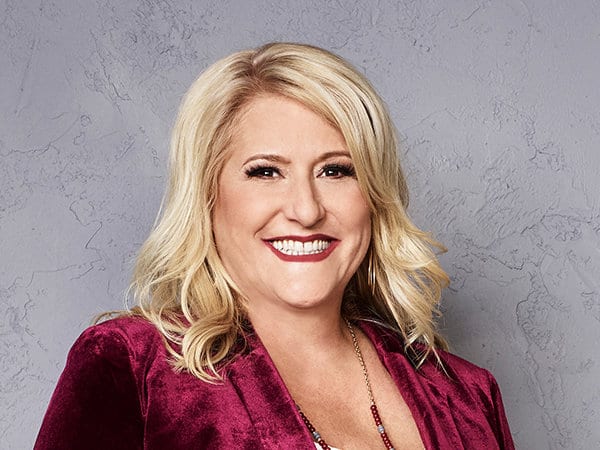 Reality television has evolved significantly since the introduction of reality shows like survivor. Reality shows make up a substantial percentage of TV programs in 2017, and there are no signs that things will be slowing down any time soon. One reality show that is gaining a great deal of momentum and popularity is Sweet Home Oklahoma, which has been compared to the earlier seasons of shows like the Real Housewives franchise. One of the primary reasons that the show has garnered so much attention is because of the star appeal of Angie "Pumps" Sullivan.
While Sullivan's exposure has netted her a great deal of attention, she is determined to stay grounded in her Oklahoma roots. Following are five things that you didn't know about the Bravo Star.
1. She Intentionally Chose to Be Identified As the Crazy One
Angie says that when they were approached about doing the show, one of the discussions that the group had was the diversity in personalities that tend to make these type of shows work. Angie immediately felt that she would be truer to herself and have the most fun as the crazy and outrageous one in the group.
2. She Almost Declined the Opportunity To Be On the Show
At the time that Angie was approached about being on the show, she was going through quite a few changes, and she wasn't sure that the time was right. For starters, she just went through a divorce, which can be frustrating and unsettling under the best of circumstances, and Angie was at a point in which she was recalibrating her the bearings of her life.
3. Her Oldest Son Sealed Her Decision to Be on the Show
Angie says that while she was contemplating the opportunity to be on a reality show, she was riding in the car with her oldest son, and they pulled up to a stop light. Her son looked at her and said, "Mom, 99 percent of people in this world will never get an opportunity like this." The fact that it came from her son place a great deal of gravity on the statement, and she decided to give it a go.
4. She Does Not Consider Herself to Be Cosmopolitan
While discussing why she is so in love with Oklahoma City, Angie states that it's so much more than what the average person thinks. She says, "while we are landlocked, we do have lakes, and when it comes to casinos, Las Vegas doesn't have anything on us. The addition of a professional basketball team has brought excitement to the cosmopolitan crowd, but since I am not cosmopolitan, it has not affected me."
5. She Places Her Friendship with Her Cast Members Above the Show's Success
One thing that Angie makes very clear is that her friendship with her fellow cast members is a priority, and if comes to a situation where it is either the show or the friendship, the friendship wins out, without question. She says that no one has encouraged conflict between the friends to spice up the show, which is good.