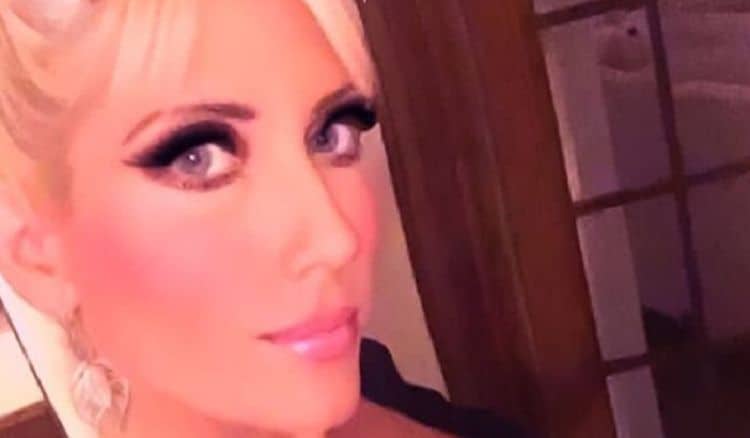 In the latest sexual harassment allegations out of Hollywood is the accusation by former Playboy playmate Ariane Bellamar was harassed by actor Jeremy Piven on two occasions. Here are 5 things you didn't know about Ariane Bellamar.
Who is Ariane Bellamar?
Ariane Bellamar was born on June 27, 1984 in Florida. She grew up in a small town outside of Toronto, Canada and had a difficult childhood. To overcome her family troubles, Ariane turned to the camera. She loved the limelight and would film herself dancing, singing and emoting. She says that is where she truly felt most comfortable. Bellamar made it to Hollywood and became a Playboy playmate. She appeared in a couple of reality shows and as an uncredited extra on HBO's "Entourage".
Beverly Hills Nannies
In 2012 Ariane Bellamar appeared with her daughter Emma on the short lived ABC Family realty show "Beverly Hills Nannies". Some considered it the starlet's breakout role as a Beverly Hills high maintenance mom although not much came of it. She is married to Tanner Slaught and they have a daughter together. Bellamar recently published a children's picture book titled "Me and My New Born Human". The book features pictures of Bellamar's dog and baby. According to court records, Bellamar and Slaughter filed for Chapter 7 Bankruptcy in 2016.
Millionairmatch.com
In 2014 Ariane Bellamar joined the dating site millionairematch.com. She accepted an invitation through the site to be Entropic CEO Patrick Henry's date to the Sundance Film Festival in Utah. Bellamar had not met Henry before the trip. Bellamar claims that on the second night at the Festival, she left a party early and returned to Henry's cabin where she "inadvertently" locked him out. She claims a drunk Henry argued with her and beat her. She pressed charges with the local police department and posted photos of her bruises on her Facebook page.
Accusations against Piven
Ariane Bellamar has accused Jeremy Piven of inappropriately fondling her on two occasions. She has tweeted her claims that the actor cornered her and grabbed her chest and butt one time at a party at the Playboy Mansion. Bellamar appeared as an uncredited extra on Piven's HBO series "Entourage" which aired from 2004 until 2011. Piven played agent Ari Gold. According to Bellamar, while she was on the set of the show, Piven's personal assistant escorted her to the actor's trailer. Once alone, Piven said that he wanted to discuss her career. While sitting on a couch in the trailer, Bellamar claims that Piven grabbed her chest. When she tried to leave, he grabbed her butt, pulled her in front of a mirror and asked if they made a good looking couple. Bellamar further accuses the actor of leaving her inappropriate messages. Piven denies all allegations.
Fall out for Jeremy Piven
Whether or not Ariane Bellamar's accusations are true, Jeremy Piven's career will suffer. Piven has denied Bellamar's accusations and has stated publically that he hopes the false accusations don't distract from the true harrassment allegations being asserted by many Hollywood actresses and actors. Ironically as Bellamar posted her accusations against Piven, he appeared on a