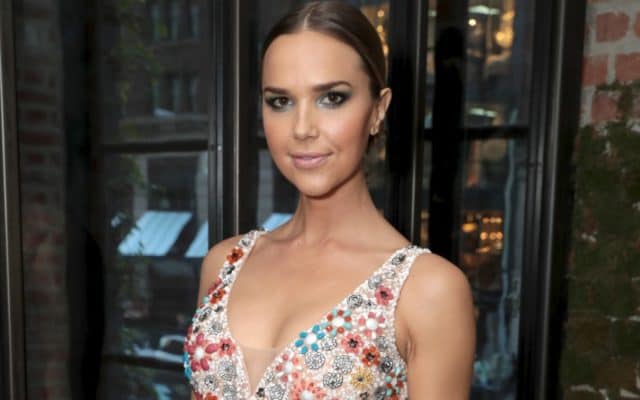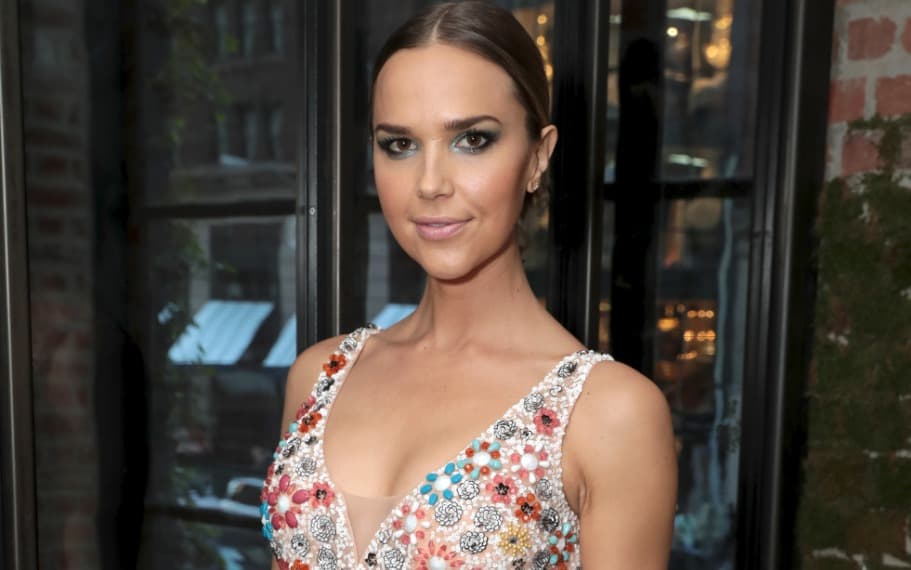 If you've seen The Vampire Diaries, 90210, unREAL, or Ballers, you have undoubtedly witnessed Arielle Kebbel in her element. She is an American model and actress who played on each of the preceding shows. She has also been featured on three Hallmark Channel movies, as well as some other films like The Grudge 2 and The Uninvited. However, the biggest news to come out about her in the past few days is about her search for her missing sister. She recently took to Instagram, asking for help in locating her sister, Julia, who hasn't been heard from since January 31st.
The police have since gotten involved, trying to find the missing woman and her chocolate Labrador retriever. There was a fire in the apartment the day that she disappeared, which only adds to the mystery of the entire situation. This could not have happened at a worse time, as her new film Fifty Shades Freed is set to debut on February 9th. If you're planning to catch this film or keep up with her search for her sister, you should pass some time learning a bit more about this talented actress. Read on to learn Five Things You Didn't Know about Arielle Kebbel.
She Graduated from High School Early
Arielle Kebbel is quite intelligent. She showed her ability to learn things quickly and efficiently in high school, as she graduated a semester early. She also boasted a great GPA of 4.3, suggesting that she took weighted, accelerated, or Advanced Placement courses while she was in high school. This is a great way to start one's foray into the world – and it has paid off well for this actress.
She Got a Role a Week After Moving to Los Angeles
A lot of people move to L.A. and find it virtually impossible to pursue an entertainment career – but not Arielle Kebbel. It only took her a week of living in the City of Angels to land her recurring role on Gilmore Girls. Though she played a somewhat-hated character, she also grew in popularity – bringing her into the limelight in a direct segue to later roles.
She Loves Hosting Shows
Hosting shows is Arielle Kebbel's second favorite thing to do in Hollywood (after acting). For her, it exercises an entirely different skillset. Plus, she has been able to take the things she learned as a host – such as for the gameshow Perfect Score – and apply them to her acting career. For example, in Ballers she plays a girl named Tracy. When she is reporting or talking football, she makes use of a lot of improv. This skill was absolutely honed by her time as a show host.
She Loved Working in Japan
As previously mentioned, Arielle Kebbel played a role on The Grudge 2. This film was shot entirely in Japan. She said that her days in Japan were some of the best and worst of her life. She learned a lot there and will always be grateful for the experience. However, she never had to deal with a language barrier before – it was frustrating and made filming take twice as long as everything needs to be translated. However, she did mention that it taught her to be fearless on the set, and willing to try things that are not in the script.
She's Passionate About Horses
In the middle of 2017, Congress began debating a bill that would allow horses to be slaughtered. The campaign called Free Wild Horses is attempting to lobby against it, as it was already outlawed by an Obama-era bill. Arielle Kebbel has been calling her fans to action as well, urging them to contact Congress and tell them that they do not support horse slaughter. There are many other options out there – and the wholesale slaughter of over 40,000 horses isn't nearly the best.