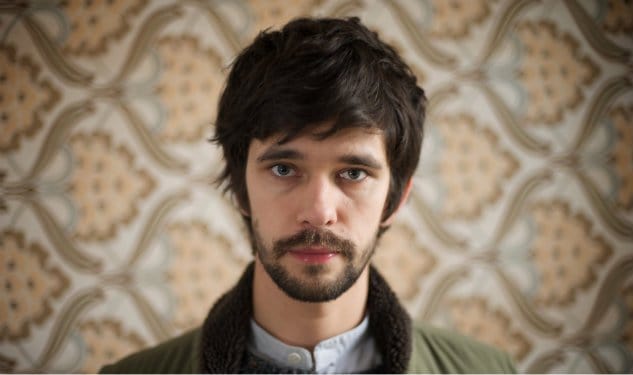 He's been proclaimed as one of the greatest actors of his generation and has been acting for nearly half of his life at this point. Whishaw is an English actor of great renown that has been said to be among the greatest of actors at the young age of 32. So far he's starred in various films and stage productions all to high critical acclaim. It's impressive to see someone his age being so well-thought of by so many critics without hardly a word to detract from his performances or his character. That's kind of rare any more but considering that he's still fairly young there might be critics down the line that are much harsher and do not see the same things that others do. One can only hope not.
Here are a few things you might not know about Whishaw.
5. He's played the role of Hamlet.
This is a rather demanding role for even skilled thespians to play all the time but Whishaw somehow knocked it out of the park and was honored with rave reviews. His performance was described with wide variety of flattering adjectives and the critics seemed to love him. There are moments when an actor simply seems to get the role and can let go of everything else and just act.
4. He's very big into the visual arts.
Anything that has to do with art he is definitely interested. He has a wide variety of hobbies that involve reading, writing, painting, and other pursuits. One might think that this would lead to a very busy life that might foster a burnout, but Whishaw seems able to balance his hobbies fairly well and takes solace from his downtime. After all we can't work all the time.
3. He met his husband on the set of one of his films.
You have to wonder where stars go to meet people sometimes but then there are moments when you hear about them hooking up on the set and just hitting it off. It makes sense really because they spend so much time on site that it stands to reason that if a person gets lonely and starts to notice someone else that they are interested in sparks might just fly.
2. He's the youngest person to portray Q in a Bond film.
Normally when you see Q in a Bond film you see an older gentleman, kind of kooky and not all there all the time, but Whishaw has become the quintessential Q that Bond so desperately needs for all of his gadgets and high tech toys. It might be shocking to see a younger man in this role but it was bound to happen eventually as there had to be another successor to the title.
1. He voiced the character of Paddington the Bear.
You know, the blue coat-wearing, rain cap, and marmalade-loving favorite that's entertained children for so many years? He initially turned down the role but was convinced some time afterwards to take it.
Ben Whishaw is someone worth watching, and he should be around for a while to come.
Save