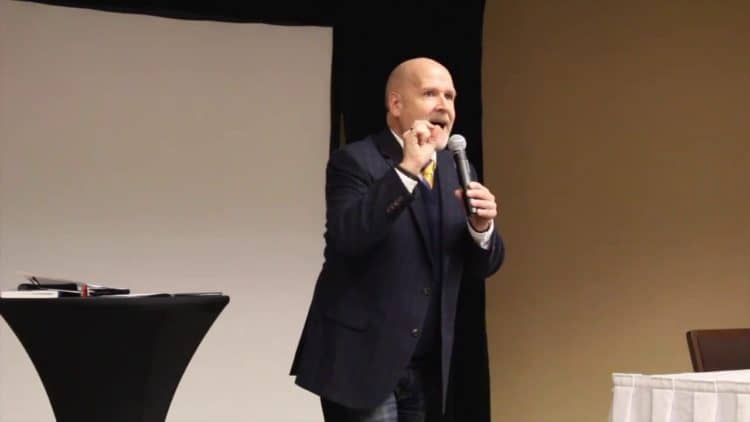 Much of the media attention in the entertainment industry is focused on rising stars. However, seasoned performers are irreplaceable parts of any successful production. The consistent, reliable, and quality performances of experienced actors are often the backbone of productions that feature up-and-coming actors. One performer who has seen remarkable success over a long career is the talented Bill Carr.
Carr can be seen today performing in the highly popular The Mist. However, fans should know about his long and successful career. His personal life tells the story of a man who has thrived in just about every field he has pursued. Here are five of the most interesting facts about Bill Carr.
5. He has a distinguished theater career
Although he may be best known to fans today as an incredible television and film actor, much of Carr's work has been on stage. His first notable work began when the founding director of the Atlantic Theatre Festival invited him to perform in A Flea in Her Ear. Later, he appeared in notable productions like Twelfth Night and Tartuffe.
4. He has a diverse education 
Carr has been able to achieve consistent success over several decades as an actor. This longevity can be attributed to both his talent and his training. Like many actors, he pursued post-secondary education in theater. He studied at Acadia University. In addition to theater, Carr studied philosophy and English. Later, he would enrol in the Masters of Theology program at the Christian Theological Seminary. Clearly, he has a wide range of interests.
3. He is an entrepreneur 
One might assume that Carr's attention is focused entirely on acting, but he has also directed his energy towards other pursuits. He and his wife helped found the Atlantic Restorative Company. This organization helps implement restorative practices in various organizations like businesses, schools, and even in one's personal life.
2. He is more than just an actor 
Carr has made a name for himself as a highly talented and distinguished actor. However, he has been able to contribute to productions in more ways than just acting. In fact, some of his best work has been writing. He wrote Cindy: A Feminist Musical and was the head writer for the celebrated Common Broadcasting Company series on CBC radio.
1. He gives back to his community
Although Carr has seen tremendous success as a performer, perhaps his greatest achievements have been away from the spotlight. He does a great deal of work for charities and non-profits in his native Nova Scotia. For example, he works as a spokesperson for the Alzheimer's Society of Nova Scotia and as a trustee for the IWK Health Centre.
His work on the IWK telethon has benefited numerous charitable organizations such as UNICEF, The Canadian Breast Cancer Society, and The Salvation Army.
Final Thoughts
Bill Carr is one of the most experienced and successful actors working today. He has seen years of consistent success acting on stage and screen alike. Further, he has contributed to many productions as a writer as well as an actor. More importantly, however, he has used his success and status to help those in need. His charitable efforts have made a considerable difference in the lives of many individuals. For an actor with such an impressive career to devote so much time to others is simply remarkable.