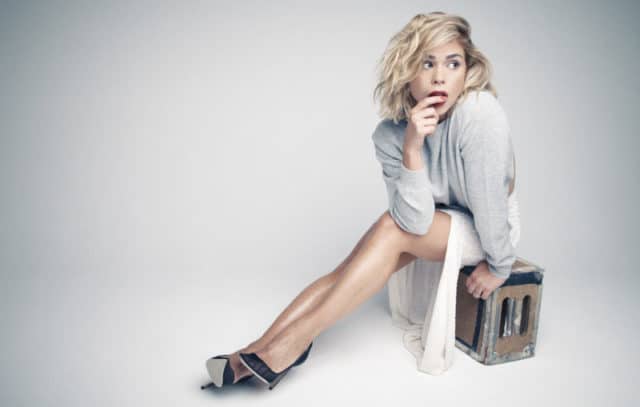 Billie Piper got famous young and in some ways came to regret it as she found out just how hard life in the spotlight could be. Since then however she's learned how adapt and make it work for her as she's gone on to become a well known personality and celebrity. While she might not be too well known in America she's very well known in the UK and has managed to rack up a decent career in her lifetime that has seen its share of ups and downs.
She's still around though, and still doing her thing.
5. She was married to Chris Evans.
No, not that Chris Evans. The Chris Evans she was married to for several years is a wealthy DJ living in England and is a part of the woes that her life took when he messed around with her career a bit. In fact she was married to him when she was only 18 and he was in his 30's, which could have been part of what put a strain on their relationship from the beginning. It's not a foregone conclusion but it could have.
4. She was a pop singer before she became an actress.
She had four singles out by the time she was 16 years of age and was already on her way to a great career. She didn't know much about how hard the life could be however, yet she still kept pushing forward as she would eventually go from pop singer to actress where she would attempt to excel on stage and in film. It could have been that she didn't make the transition well enough or perhaps something else went wrong since she started to slip a bit.
3. She suffered from insomnia.
It's believable that someone so young in the business could have found it daunting and even overwhelming at times since it's easy to think that she wasn't fully ready for the pressures just yet and hadn't taken them into account. But a break here and there could have possibly helped, and hopefully that's what she did eventually. Too much stress on a body and a voice is never a good thing.
2. Her PR company dropped her at one point.
It was mostly due to her husband at the time, Chris Evans, messing with her image that made them finally drop her. If it was the same year that they separated this could be what led to it. There's nothing quite as bad as a spouse messing with your image when you're in show business and that's really all you have to go on aside from your natural talent. It would seem she bounced back from it though.
1. Her parents didn't find out she was married to Chris Evans until later on. 
Something tells me that they wouldn't have approved of the union all that much. But really there wasn't much they could do other than just grin and bear it since she was of legal age. Sometimes people have to make their own mistakes to figure life out.
As of now it seems she's still on track.