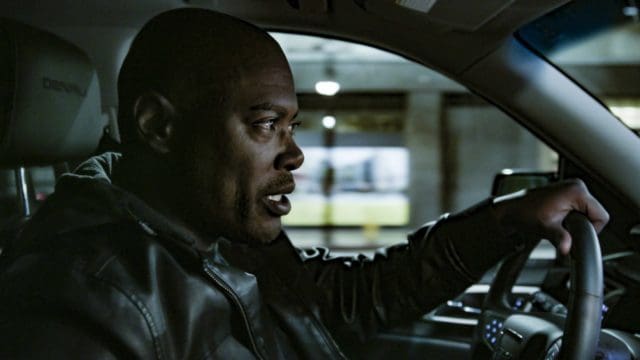 Carl Jones has proven himself to be one of the most prolific and creative writers and producers for television and the big screen in the entertainment industry. Right now he is receiving critical acclaim for his latest masterpiece, which is Akil the Fugitive Hunter, a show that features Akil Muhammad, a young man who grew up in the cold streets of South Central Los Angeles. During his younger years, Akil witnessed all types of violence and atrocities and he made a vow that he will do everything in his power to rid that community of all who would bring harm to it and its residents. He is now one of the most successful bounty hunters in California. It was Carl Jones who found a way to bring Akil's story to life for television, but Jones is no one hit wonder.
Here are five things that you didn't know about Carl Jones.
1. He was the Head Writer of Black Dynamite
Black Dynamite is an animated series with a storyline that revolves around a vigilante crime fighter (Michael Jai White) who comes across as just an average guy, but he is anything but average. The core theme of this series, as will a great deal of Carl Jones' work is the focus on keeping the community safe for the residents that live there. The series is full of action, and not only did Carl produce the series, but he was the head writer.
2. He Executive Produced The Boondocks
One thing that can definitely be said about Carl Jones and that is that he does not rest on his laurels. He continuously pushes himself to be more creative and impactful using his creativity and resources to bring entertainment with a message. One of his crowning accomplishments was executive producing The Boondocks, which was the first animated series to earn a Peabody Award in addition to being nominated for a NAACP Image Award.
3. Writing and Producing legends of Chamberlain Heights
To support my recent assertion that Carl does not rest on his laurels, it has been confirmed that the producer and writer will be producing and writing a new series for Comedy Central entitled Legends of Chamberlain Heights. It is not yet clear when this series will air, but it likely that the show will have a similar theme as most of Carl Jones' work with a strong bend towards positivity, responsibility, and community.
4. Carl Jones is Driven by Purpose
If you were to ask Carl Jones why he remains so driven, his answer would be simple and straightforward. He would tell you that he is driven by a purpose that is much larger than him. He is driven by the need to give back and to pay it forward. In a world in which so many people focus on taking and taking, it is refreshing to encounter a relatively young man who is looking for ways to give as much as he receives. We could all learn from that.
5. He Even Does Musicals
To say that Carl Jones is talented and gifted would be an understatement. He is constantly looking for ways to push past the parameters and boundaries that others set for him. To prove my point, Jones has successfully produced a musical entitled Freaknik: The Musical. While Freaknik is a cultural phenomenon that many people may be unaware of, it is literally legendary within the scope of its cultural paradigm, and to successfully transform it into a musical is extraordinary.