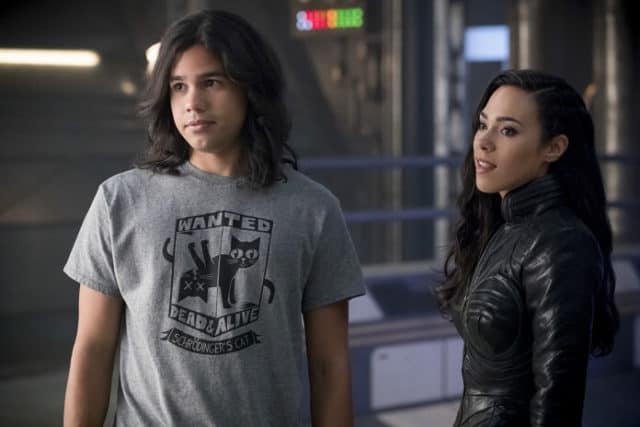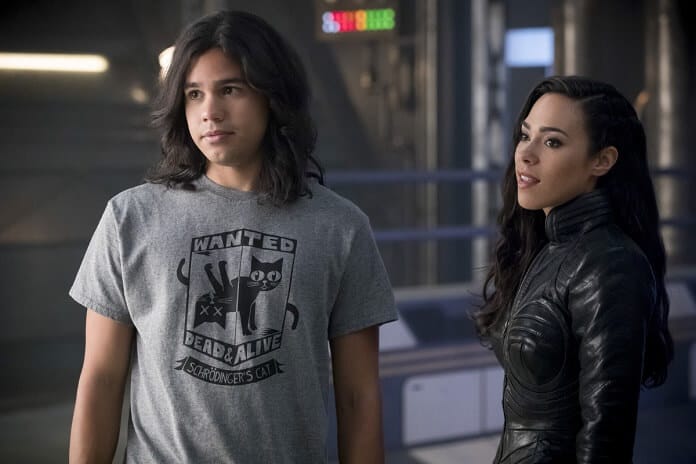 Cisco Ramon aka Vibe aka Carlos Valdes is easily one of the geekiest characters on TV right now, and we absolutely love it. Valdes plays the engineering genius on the hit show on The CW, The Flash, opposite stars such as Grant Gustin, Danielle Panabaker, and Candice Patton. The talented young actor may just be breaking through on the small screen, but his skills have been wowing audiences for a while now. Whether you're already a fan or whether you're just getting to know his character Cisco Ramon, here are five things you probably didn't know about Carlos Valdes.
1. A few moves
Valdes moved to Miami from Colombia when he was only 5 years old. Miami is a melting pot of the arts, and it's a good place to hone skills even for a child. But just a few years after that, Valdes found himself moving again, this time to Marietta, Georgia when he was 12 years old. After high school, he will find himself moving to Detroit to attend the University of Michigan.
2. Starkid Productions
While he was at the University of Michigan, Valdes studied alongside a musical theatre company based from Chicago known as StarKid Productions. One of Starkid's founding members includes Glee's Darren Criss. It was during this time that Valdes truly honed his acting skills. Being around students that shared the same passion that he had, Valdes found the validity and push he needed to pursue acting after graduating from college.
3. Musical theater
Not only did Valdes pursue his passion for acting; he pursued both acting and his passion for music by getting into musical theater as soon as he left the University of Michigan. He participated in stage productions of High School Musical, The Wedding Singer, Jersey Boys, and Once. In Once, Valdes sang and performed on piano, guitar, ukulele, bass, and percussions. The musical was nominated for a Tony in 2013.
4. Arrowverse
Valdes will get his big small screen break two years after the start of Arrowverse. He landed the role of Cicso Ramon in Arrow, which will get a spinoff in The Flash. Valdes will reprise his role as Ramon in The Flash. Ramon is part of the S.T.A.R. Labs team that will eventually be the cause of the creation of all the metahumans that are now rampant in Star City. Valdes' Cisco Ramon character has received positive reviews from viewers, which is good considering Valdes has played that role in a total of 6 different television series now: Arrow, The Flash, Vixen, Legends of Tomorrow, Supergirl, and Freedom Fighters: The Ray.
5. Me and My D**k
We know it sounds horrible, but it's actually good. This is Valdes' only composer credit, as he helped co-write the music and lyrics to the songs of the production, Me and My Dick, alongside Darren Criss and A.J. Holmes. The musical was student-produced at the University of Michigan, and the album from the show became the first-ever musical recording to debut on a Billboard chart. It debuted at No. 11 on the Top Cast Album chart.