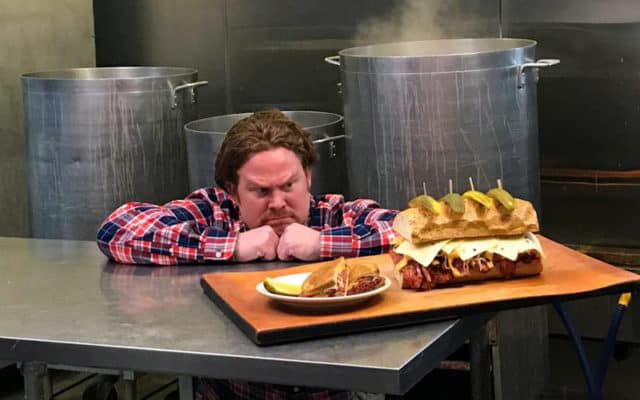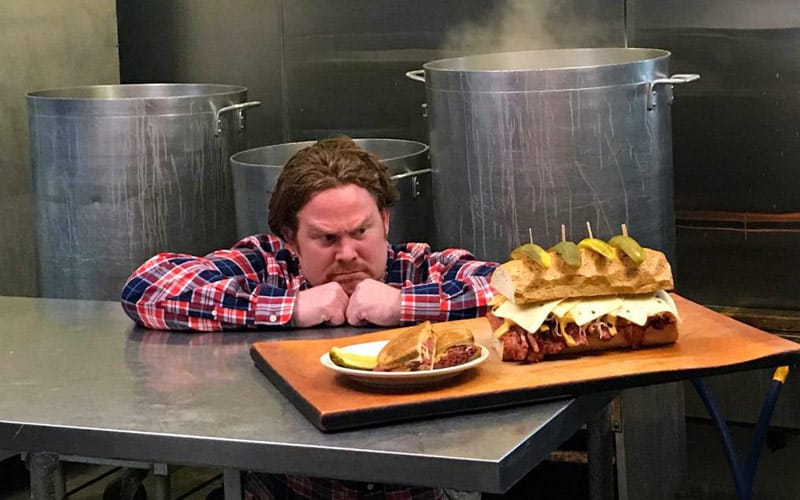 Casey Webb is an American actor, producer, and art director who was born and raised in New Jersey. He is best-known for playing the role of Dinger on 'Part Timers'. He has also had roles in 'Boardwalk Empire', 'Inside Amy Schumer', and 'McDick'. He has now taken on the role of hosting 'Man vs. Food'. This reality TV series premiered on Travel Channel in 2008 and was originally hosted by Adam Richman. Webb has now taken over the role of traveling around America to take on food related challenges. Such as eating spicy or unusual dishes or eating large quantities of food. Here are five more interesting facts you might not know about Casey Webb.
1. New Orleans Is His Favorite City to Eat
Prior to hosting Man vs. Food, Webb had visited many different areas of the United States. One city he had never visited before was New Orleans. It is this city that has won over both his heart and his stomach. While filming for the new series, he had the opportunity to try out some of New Orleans' traditional cuisine, such as creole food. He fell in love with it and can't wait to have the opportunity to return to New Orleans and try more delicious food.
2. Travel and People Attracted Him to Man Vs. Food
Although Webb is passionate about food and is even a self-taught chef, it was not the prospect of the eating challenges that persuaded him to take on the role of host for Man vs. Food. What appealed to him much more was meeting new people from across the United States and having the chance to gain new experiences and see new places when he was traveling. After filming his first series, he maintains that these are the best aspects of his role as host on the show.
3. He Has a Pizza Named After Him
In the premier of Man vs. Food, viewers see Webb visit Vinnie's Pizzeria in New York City. This pizzeria even made Casey his own variety of pizza especially for the show. They called it the Caseydilla. This was a hit with both diners and the film crew during filming and the pizzeria planned to add it to their menu in time for when the show was aired.
4. He Was Once a Child Model
Although Webb is now an actor, art director and producer, he made his debut into the public eye as a child model. During his time modelling in the early 1980s, he specialized in children's winter fashions, such as knitted garments. Once his short career as a child model was over, it was many years before he took to the stage and began an acting career.
5. He Has Done Many Voice Overs for Commercials
Webb is best-known for his television roles. However, he has also done a lot of work on commercials. Much of this has involved him providing a voice over for a commercial. Some examples of his work include commercials for Sam Adams Boston Lager, Budweiser HolidayBuds, Purina Beneful Dog Food, and Jack Baker's Wharfside.