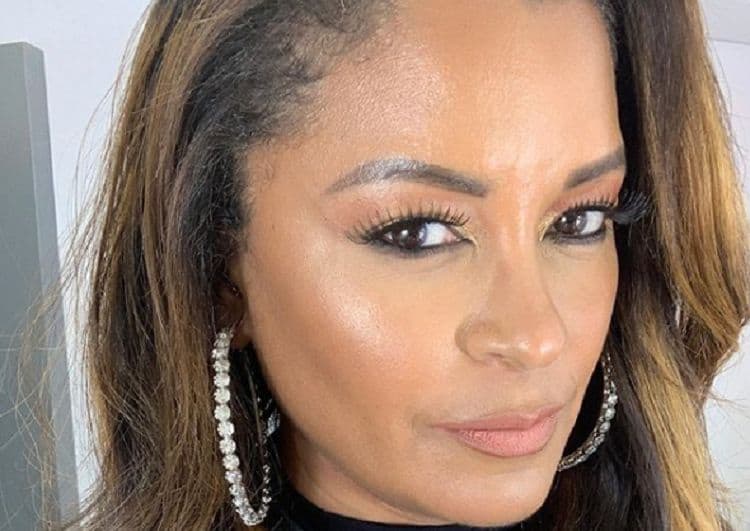 There is one thing that is consistent in Hollywood and the world of entertainment and that is the fact that nothing is consistent. News broke in 2015 that Claudia Jordan had been fired from the Rickey Smiley show, she would later be booted off the RHOA after a run in with Nene Leakes. Well, Claudia has been very vocal about the sexual harassment and sexual misconduct allegations that are being levied against some of America's most powerful and wealthy men. She took specific aim at the Pittsburgh Steelers quarterback, Ben Roethlisberger, who she says should be in jail. There has been a lot of talk about a double-standards with certain people who appear to be untouchable, with Roethlisberger being one. So, who is Claudia Jordan and what gives her a voice that is obviously being heard over a lot of noise?
1. She Is a Military Brat
Very rarely are drop-dead gorgeous divas associated with growing up as a military brat, but it is not as uncommon as many might think. Claudia parents met while her father was in the Air Force, during a time in which he was stationed in Brindisi, Italy. So, for those who have been wondering for years, Claudia is bi-racial — with her father being African American and her mother being Italian. Regardless of her origin, one has to admit that she is remarkably gorgeous.
2. She Was Born in Providence Rhode Island
It might be easy to postulate that Claudia's parents landed in some high-profile city after her father's stint in the Military; however, she was born and raised in Providence, Rhode Island — which is nowhere close to being a high-profile city. Yet, Claudia would spend her childhood years in Providence, where she actually developed a thirst for success at an early age. She would try almost anything and she learned quickly that she could do pretty much anything she set her mind to.
3. She Was a Decorated High School Athlete
While some of Claudia's beauty and frame have to be attributed to her parents, her remarkably fit frame was also influenced by her love for track and field in high school. She was selected to the all-state track and field team, which means she is athletically gifted. It is not clear how much she works on her body now, but it is obvious that the groundwork for her fit frame was laid while she was still at home in Providence.
4. Claudia is Far from Shy
Being from Rhode Island, it is not surprising that Claudia's favorite NFL team is the New England Patriots, but Sunday she took trash talking to an entirely different level when she was asked by a reporter what she thought of the matchup between Ben Roethlisberger and Tom Brady. Her response was succinct, yet very emphatic, suggesting that Big Ben was questionable as far as his character goes and that he should be in jail because of rape allegations in 2008 and 2010 — allegations that were dealt with through financial settlements.
5. No One is Off Limits
It is not hard to conclude that Claudia has a proclivity to let her mouth get her in trouble. When it comes to saying what is on her mind, she has absolutely no "chill." She was released from the Rickey Smiley show primarily because of that mouth. She was cut from the RHOA cast because she went after Nene Leakes, and she has even taken an aim at Donald Trump, openly accusing him of treason; however, that is not as risky as it might seem, and she is definitely not the only one.