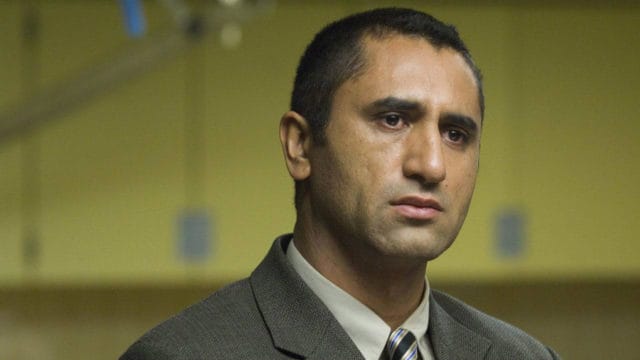 If you've ever seen the film Blow or the ABC's Missing, you know probably know who Cliff Curtis is. Currently, he is playing Travis on the AMC television series, Fear The Walking Dead.  What you might not know is that Cliff has been in the business for over 25 years and as it turns out has a very interesting history in Hollywood.  Here are five things you might not know about Cliff Curtis.
His Career Began in New Zealand
Curtis was born in Rotorua, in the North Island of New Zealand. When he was in school, he studied mau rakau, which is a traditional form of fighting. He also loved to breakdance and he competed in several rock n' roll dance contests. While still in New Zealand, he discovered his love of acting. He performed in a variety of theater productions including La Mancha, Fiddler On the Roof, Downstage, Othello, The Cherry Orchard, and The End of the Golden Weather. His first film role was a small part in The Piano.
He is the Co-Owner of a Production Company
Curtis is the co-ower of a production company in New Zealand called Whenua Films. When he isn't starring in the hit series Fear the Walking Dead, he is busy working at his production company.
 He Signed On To Star in the Avatar Sequels
It has been years since the first Avatar film came out in theaters. Finally, James Cameron is working on not just one sequel, but four. Cliff has signed on for a lead role in all four films. He will be playing Tonowari, the leader of the Metkayina, which is the reef people clan. This first of the four sequels is expected to be released on December 18, 2020. The following sequels that he will star in will be released in 2021, 2024 and 2025. If you love Fear the Walking Dead, fear not. It has been revealed that Cliff's production on Avatar will work around his time on the series. You can expect to see Cliff on the show regardless of his new role on Avatar.
The Characters He Plays Have a Range of Ethnicities
Ethnically, Cliff is of Maori descent. He also has tribal affiliations with Ngati Hauiti and Te Arawa. Regardless of his own ethnicity, he has played Latin American characters and Arab characters in the theater, television, and film. His role in Avatar will have him playing a character who is an ethnicity that doesn't even exist.
He Took His Role of Jesus Seriously
Cliff starred in the biblical film, Risen. He took his role very seriously. Before they began filming, Cliff took a vow of silence. He didn't speak to the other actors, the producers, and the directors. He didn't even speak to the hair and makeup people. On set, he was without his family ad he lived in a small home and ate very simple foods. He said that he wanted to cleanse his body before he said his first lines. Cliff was an alter boy when he was younger, and he said that not only was playing Jesus a goal of his, but he also took the role very seriously.
If you want to see more of Cliff, you can see him catch him on Fear the Walking Dead or in 2020, you can see him on the big screen in the upcoming Avatar films.