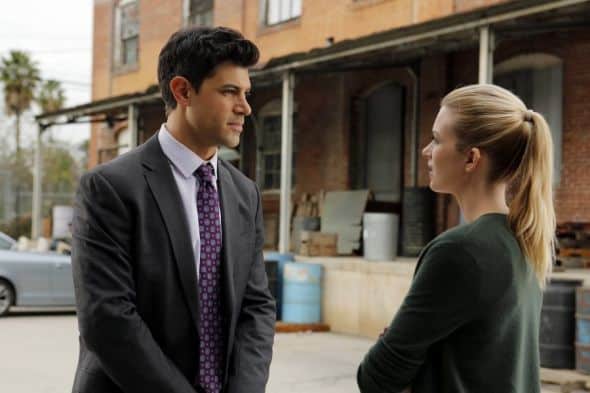 There seems to be a never-ending and growing list of young actors who are taking the television world by storm. One actor that is not only stealing the hearts of female fans but putting in double time as far as work is concerned as an actor, is Damon Dayoub. Born Damon Joseph Dayoub in El Paso, TX, Damon has come a very long way to display is talent as an actor and entertainer. Not only is a key figure in the series Stitchers, but he also appeared in the television series The Catch.
While his female fans are 100 percent certain that he is attractive, there is still a lot that fans don't know about Damon, so we decided to share five things that you didn't know to help you get caught up.
1. He is Athletic
It seems that Damon has more than just his good looks and acting skills working for him. As it turns out, he is a pretty good athlete. He played center on his high school basketball team. According to some sources he was a decent player; however, there is not a lot of statistical data to back that up, so we will just have to take it at face value. Who knows, maybe there will be a role as an athlete in Damon's future.
2. He Was Replaced on The Catch
When the pilot for the television series, The Catch, was cast, Damon was initially given a role in the show; however, once the show was picked up Damon was promptly pulled and replaced by Peter Krause. There was not a great deal of fanfare behind the move, and there was no real explanation as to why the show's executives decided to pull Damon, or if it was a mutual decision or not.
3. He is Smart Too
There is sort of a shallow but common assumption in Western culture that the more attractive someone is the less intellectually endowed they are, while this postulation has been proven to be fallible over and over again, it still persists. Well, it turns out that Damon is not only a heartthrob but he is also quite bright, he attended and graduated from the University of Texas at Austin. Hook'em Horns.
4. He Has Come a Long Way in A Short Time
It was not until 2007 that Damon decided that it was time to seriously pursue his dream to become an actor. So, he packed up and moved to Los Angeles. First of all, people moving to L.A. to pursue acting are a dime a dozen, so he had to really have confidence in himself, and be committed to his journey. Well, in just 10 years, he has multiple movies to his credit and several successful TV series. As for now, the sky is the limit for Damon.
5. One of His First Gigs Was a Fiber One Commercial
Very rarely will someone emerge on the scene with their first gig being a blockbuster. Normally there is a lot of menial work that aspiring actors and actresses must be willing to do. One of Damon's first acting gigs was in a Fiber One brownie commercial. I am certain that his friends and family didn't let that one rest for some time. Nevertheless, being willing to shoot that commercial helped him to where he is today.