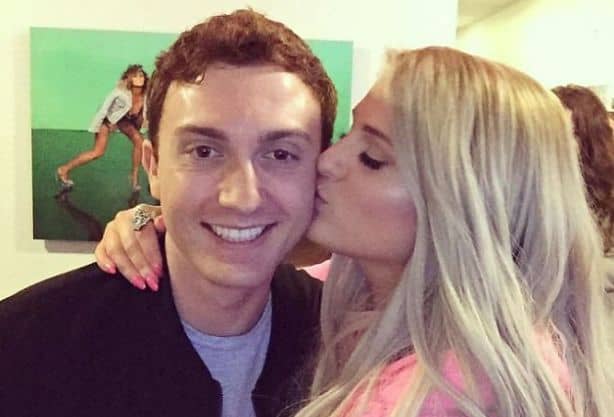 Daryl Sabara was born in Torrance, California, on June 14, 1992. He is an American actor who began his career as a child actor in 1992 when he played the role of Baby Brown in the television series 'Murphy Brown'. He made his film debut when he provided the voice for Noburu in the 1999 film 'My Neighbors the Yamadas'. He has since gone on to establish a successful career in both television and film. He is particularly well-known for his role in the 'Spy Kids' series of films in which he played Juni Cortez. Other movies for which he is well-known include 'Halloween' and 'Keeping Up With the Steins'. Here are five more things you might not know about Daryl Sabara.
1. He Was a judge on 'America's Most Talented Kids'
Sabara was once a judge on 'America's Most Talented Kids'. This televised competition was originally aired on NBC from 2003 until it moved to Pax Network for the second and third seasons. Once it had moved to Pax Network, it was hosted by Dave Coulier. Alongside Daryl Sabara working as judges were Bobb'e J. Thompson and Scarlett Pomers. There were also celebrity guest judges throughout the series.
2. He is Dating Meghan Trainor
Daryl Sabara began dating the singer and songwriter Meghan Trainor in July 2016. Trainor is an award-winning artist who has released singles including 'All About That Bass', 'Lips Are Movin", and 'Dear Future Husband'. The two albums she has released are 'Title' and 'Thank You'.
3. He Has Done Four Video Games
Although he is best-known for his work on television and in films, Daryl Sabara has provided voices for four video games. His first was the voice of Hero Boy in the 2004 video game 'The Polar Express'. His next three were all released in 2011. He provided the voice for Rex Salazar for both 'Cartoon Network Universe: FusionFall' and 'Generator Rex: Agent of Providence'. For the video game 'Saints Row: The Third', he provided the voices of a pedestrian and other characters.
4. He is a Twin
Daryl Sabara has a fraternal twin called Evan. The boys were raised single-handedly by their mother Sandy who is a social worker. Evan Sabara is also an actor and he is best-known for providing voices for films, including 'The Polar Express', 'The Batman', 'Dinosaur', and 'My Neighbor Totoro'. Television series in which he has appeared include 'Malcolm in the Middle', 'Committed', and 'Judging Amy'. He is also in the film 'The Next Kill' which is set for release in 2018.
5. He is in 'April Showers'
Sabara played the role of Jason in the 2009 movie 'April Showers'. This movie was written and directed by Andrew Robinson who is a survivor of the 1999 Columbine High School shootings about which the film is based. Others who star in this movie include Kelly Blatz, Ellen Woglom, Janel Parrish, Tom Arnold, and Illeana Douglas. In the credits to the film, the real victims of the massacre are shown along with a message about how police policies have changed with regard to high school shootings since this tragedy.