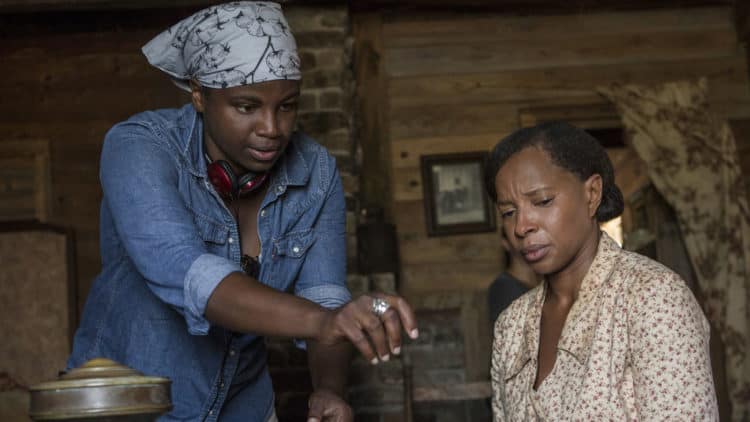 Dee Rees is a screenwriter and director who was born in Nashville, Tennessee, on February 7, 1977. She began her career in the film industry after attending New York University as part of the graduate film program. It was during this course that she made her first film as part of her thesis. Rees is also an alma mater of Florida A &M University. She is best-known for her films 'Pariah', 'Mudbound', and 'Bessie'. However, she has also written and directed many shorts and episodes of television series. Here are five more things you might not know about the writer and director Dee Rees.
1. She is an Award Winner
Dee Rees has won many awards for both writing screenplays and for her work as a director. Her first film, 'Pariah', was nominated for a total of 20 awards, of which it won 12. These included two Black Critics Awards for Best Director and Best Short Film. She also won the John Cassavetes Award at the Independent Spirits Awards and the Iris Prize at the Iris Prize Festival. Her second feature film, 'Bessie', was nominated for three awards. It won the Directors Guild of America Award for Outstanding Directing- Miniseries or TV film.
2. She is Known by Several Other Names
Dee is not her original name. She was actually born as Diandria and that has been her legal name since birth. She is also sometimes professionally credited using the alternative name, Diandria Rees.
3. Pariah is Semi-Autobiographical
Dee Rees has always been open about her sexuality and discussed in several interviews that she is a lesbian. This 2011 art drama movie was Dee Rees' writing and directorial debut and is about a 17-year-old African-American who embraces her identity as a lesbian. The film premiered at the Sundance Film Festival in 2011 and was met with critical acclaim. 'Pariah' was awarded the Excellence in Cinematography Award. Adepero Oduye played the lead role of Alike and the film also starred Kim Wayans and Aasha Davis.
4. She Made a Film About Her Grandmother
Dee Rees made a feature documentary in 2009 called 'Eventual Salvation' that was aired on the Sundance Channel which was about her grandmother, Amma. Rees' grandmother is an 80-year-old American-born woman. The documentary follows her when she returns to Monrovia in Liberia. Amma left this location a decade earlier following the devastation of the Libyan civil war. She is returning to rebuild her family home and community.
5. She Has Said No to Studio Films
Dee Rees has decided it is her personal preference to continue working as an independent writer and director rather than getting involved in studio films. She described working on 'Pariah' as a labor of love for all those involved. Rees has said that she has since been offered many projects by studios but it would seem like a betrayal to those she has already worked with in the past. She also gives enjoying her independence and freedom as reasons for saying no to studio films. By working in this way, she has complete creative independence.
Save