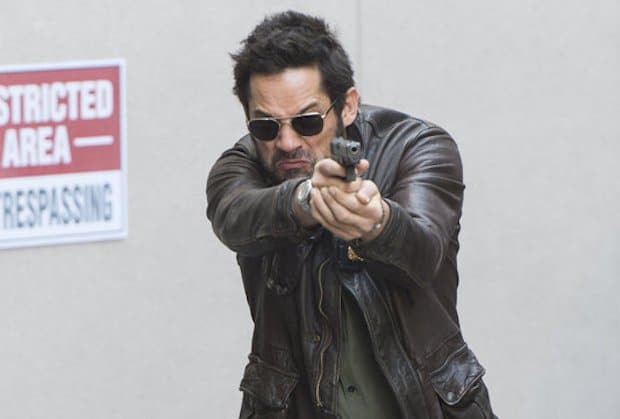 How many things do you really know about Enrique Murciano? The star who played FBI agent Danny Taylor on Without a Trace from 2002 to 2009 and then later played FBI agent Julian Gale on four episodes of The Blacklist actually has a lot of unique talents that many people can't lay claim to.
Keep reading to find out what they are.
1. He went to college in The Big Easy
Although he is originally from Florida, he went to college at Tulane University in New Orleans, Louisiana. The time he spent there marked the first extended amount of time that he had ever been away from the Florida area and it also sparked his interest in the idea of learning as much as possible for the purposes of his career. The thing is, he was thinking of a different career at that time.
2. He almost became a lawyer
That statement might be a bit of a stretch, but he did go to Boston in order to attend law school when he left Tulane University. However, he wasn't there very long when he decided that he would really rather pursue a career in acting. Ultimately, he decided to leave in order to do that on a full-time basis. His fans are undoubtedly glad he did, and by all accounts, so is he.
3. He can speak Spanish
This really shouldn't surprise anybody all that much, since he is of Cuban descent and he has spent a good deal of his life in Florida. However, that doesn't mean that it isn't interesting to hear him speak Spanish, as he is extremely fluent in the language. He has even demonstrated that on an episode or two of Without a Trace, something that his fans enjoyed a great deal.
4. One of the Sexiest Men Alive

This isn't merely meant as a statement of opinion, but as something of a fact. The truth is, People magazine voted him number seven on the Sexiest Man Alive list, which is quite an accomplishment. This puts him in very good company indeed, as men that have appeared on that list in past years have included the likes of Jon Bon Jovi and Matthew McConaughey, among others. Whether he is clean-shaven or playing the scruffy FBI agent that he played in The Blacklist, he looks good no matter what.
5. He has a lot of rare and unique talents including playing the ukulele
Not only can he cook, but he considers himself something of a gourmet chef and he loves to experiment with different things. He also plays the ukulele, something that is relatively unique and interesting enough to strike up a conversation about all by itself. However, his unique talents don't stop there. He really likes cars and he has worked on getting his time down when it comes to changing a tire. At this rate, he could practically join a racing crew because he is able to change a tire in less than a minute and a half. Most people are lucky if they can change a tire at all, much less get it done in that amount of time.