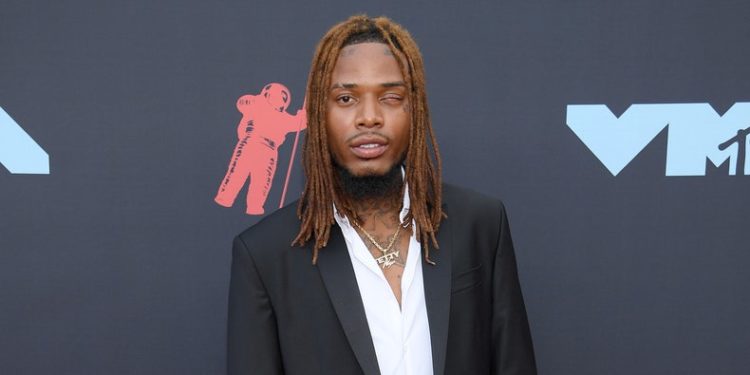 It could be argued that rap has unseated rock as the wildest and most glamorous genre for musicians to thrive in. Rappers are often the most vocal about their lavish lifestyles, bragging about excessive wealth and wild parties. Naturally, this can land such artists in trouble with the law. Such was the case with highly popular rapper Fetty Wap, who found himself at odds with the police last Friday.
Fetty Wap has emerged as a breakout star thanks to singles like "Trap Queen" and "My Way." Having only released music for the past several years, his rise to fame and fortune has been astounding. However, it appears that his success has driven him to make some poor decisions. On Friday, he was arrested for drag racing (among other charges) after police caught him driving over 100 miles per hour. For those wondering about his background, here are five of the most interesting facts about Fetty Wap.
5. He cares deeply about Haitian culture
Fetty Wap is famous for proudly wearing the Haitian flag. While this might lead people to believe he himself is Haitian, this is not the case. He actually wears the flag in honour of his daughter's grandmother. He has stated that Haitian culture is incredibly important to him, far more important than most fans realize.
4. Fetty Wap Net Worth 
Despite only developing a passion for recording music in 2013 and not seeing major success until 2015, Fetty Wap has achieved incredible success. In only a couple short years, he has had singles explode to the top few spots on the Billboard 100. Thanks to his enormous success, he has earned himself a considerable net worth. As of late 2017, Fetty Wap has a net worth of approximately $8 million. Given that he has earned this fortune in only a couple of years, he will likely see even greater wealth in the years to come.
3. He chose his name for a reason
Fetty Wap's real name is Willie Maxwell II. His stage name was not just chosen because it sounded cool; it has real meaning. "Fetty" is slang for money, which he obviously has a knack for earning. "Wap" is a reference to fellow rapper Gucci Mane's nickname, Guwop. Fetty Wap has explained in the past that Gucci Mane is one of his idols, an artist that he has long looked up to.
2. He wants to inspire young people
Rappers are famous for bragging about their wealth and luxurious lifestyles. While Fetty Wap has certainly made quite the fortune, he also hopes to inspire youth in a much more direct way. One of the best examples of this was when he filmed the music video for "Wake Up" at his old high school. He stated that he chose to do this to show the kids at the school that someone just like them managed to achieve incredible stardom.
1. He lost his left eye 
Anyone who was watched Fetty Wap perform has likely noticed that he has an unusual left eye. Despite much speculation, this is not because of some gruesome accident. Instead, he suffered from glaucoma as a child. His doctors decided that his left eye was beyond saving, so they gave him a prosthetic.
Conclusion
Fetty Wap has emerged as one of the brightest young stars in the rap game. He has created some of the biggest hits in recent years and has collaborated with major artists. Despite his incredible success, it is clear that inspiring young people to reach for the stars is still important to him. However, he has made some mistakes, such as driving well over the speed limit. Despite such hiccups, fans can certainly look forward to many years of great music from Fetty Wap.