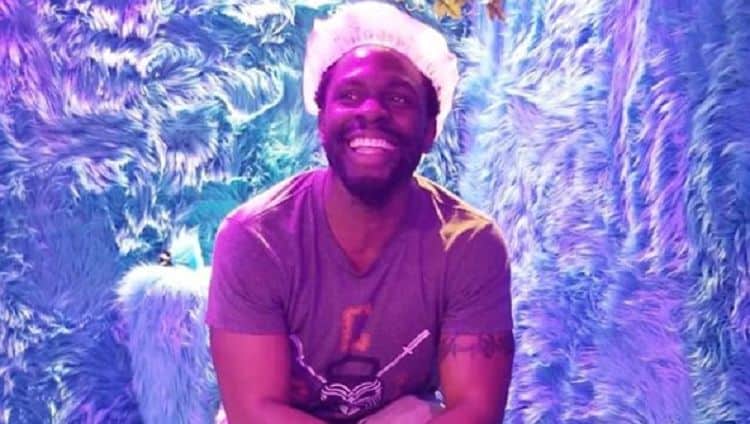 Gbenga Akinnagbe is an American actor and writer who was born in Washington D.C. on December 12, 1978. His Nigerian parents raised him in Silver Spring, Maryland, along with his older sister and four younger brothers. He is best-known for his role in the HBO series 'The Wire'. He originally auditioned for the role of Chris Partlow in 2003 before getting a recurring role on the series in 2004. In 2008, Akinnagbe was promoted to a series regular for the fifth and final season. Other television series in which he has had regular appearances include 'The Following' and '24: Live Another Day'. Akinnagbe has also played many roles in movies. Here are five more things you may not know about Gbenga Akinnagbe.
1. He is Related to DC Rapper Wale
Talents in the performing arts must run in his family as Gbenga Akinnagbe is the cousin of Wale, a DC Rapper. Both Akinnagbe and Wale have Nigerian roots. Wale was born in Washington D.C. on September 21, 1984. He became famous after releasing the single 'Dig Dug (Shake It)'. He released his debut album 'Attention Deficit' which had singles including 'Pretty Girls'. An interesting fact is that 'Dig Dug (Shake It)' was the most requested song on the radio in the history of radio of Washington D.C. This was despite the fact that Wale produced and released this single completely on his own.
2. He Attended Bucknell University
In addition to his acting talents, Akinnagbe is also academically gifted. He went to Colonel Zadok A. Magruder High School in Rockville, Maryland, before getting a wrestling scholarship to attend Bucknell University. At university, he majored in Political Science and English.
3. He is a Published Writer
Although he is best-known for his acting work, Akinnagbe is also a talented aspiring writer and has even had two pieces of work published. Both articles were published in The New York Times. The first was a piece describing his experiences of traveling to Nepal to climb the Himalayas. The second described medical procedures he underwent so that he could have his severely flat feet corrected.
4. He Was a Producer for 'Knucklehead'
Gbenga Akinnagbe played the lead role of Langston in the 2015 drama film 'Knuckleheads'. He was also co-producer of this movie along with Jonathan Gray and Ben Bowman, the latter of whom also directed the film. The movie also starred Alfre Woodard and Amari Cheatom. In general, the film was well received critically. It premiered at the BAM Cinématek New Voices in Black Cinema Festival in 2015.
5. He Had a Supporting Role in 'The Savages'
Other than two short films, 'The Savages' was Akinnagbe's first movie in which he had a supporting role. In this 2007 independent comedy-drama, he played the role of Jimmy. Others who starred in this movie were Laura Linney, Philip Seymour Hoffman, and Philip Bosco. The movie was written and directed by Tamara Jenkins. Although the film received critical acclaim after it premiered at the Sundance Film Festival, it was not a commercial success. It had a budget of $9 million and grossed only $9.6 million at the box office.
Save