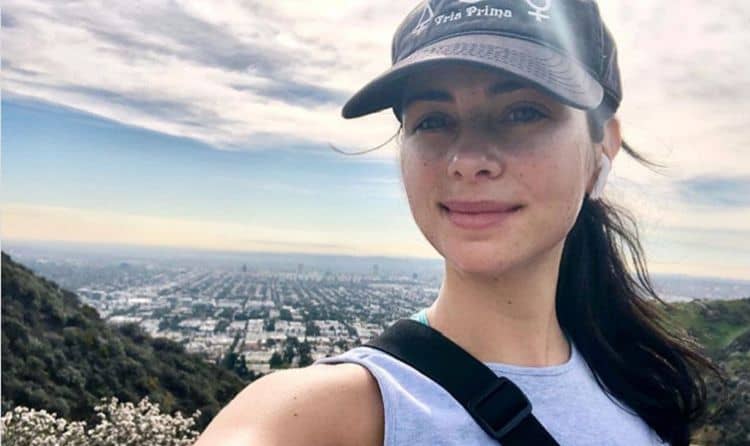 There are several cities which are understandably viewed as hotspots for actors. New York City and LA are perhaps the most famous acting cities in America. In Canada, the city that stands out the most is Toronto. The city has produced many successful actors, including the highly skilled Holly Deveaux.
Deveaux now stars in the new series The Mist. While she has had notable roles in productions like Spun Out and Baxter, many are viewing this latest show as her breakout opportunity. As Deveaux becomes known to a wider audience, many fans will want to know more about her background. Here are five of the most interesting facts about the talented Holly Deveaux.
5. She is both a student and teacher of acting
While many actors invest in professional acting lessons in order to hone their craft, very few teach others after achieving success in the industry. An exception to this rule is Deveaux, who has worked as an acting teacher at the same school where she trained. At only 13 years old, Deveaux began training as an actor at the Lewis Baumander Acting Studio. After she developed her skills and began seeing success, she started teaching other aspiring actors at the same school.
4. She has appeared in many notable productions 
Although Deveaux is only just emerging as a star, she has had guest appearances on some of the biggest shows in television today. Some of her guest appearances include performances on Lost Girl, Hannibal, and Flash Point. While The Mist is likely going to be the show which brings her stardom to another level, having experience on the sets of large productions will certainly be an asset as her career progresses.
3. She has won parts over established actors 
Despite her status as an up-and-coming actor, Deveaux has impressed casting directors so much that she has won parts over much more experienced performers. One of the most impressive examples of this was in 2012 when she was cast as Casey Anthony in the movie Prosecuting Casey Anthony. Although she did not ultimately play the part, she was chosen over actors like Jennifer Love Hewitt, Alyssa Milano, and Kristen Stewart.
2. She has theater experience 
Clearly, Deveaux's work on television shows is the most notable of her career. However, her first taste of acting was on stage rather than screen. As a young actor, she appeared in productions of classic works like Oklahoma and The Wizard of Oz. While fans know her best as a television star, it is interesting to note that she has a diverse range of acting abilities.
1. She is a positive role model 
In addition to her remarkable talent and work ethic, Deveaux is also a thoughtful individual who helps others. Most notably, this has included her support of the Me to We program. Me to We was created to motivate young people to help those in need, creating a more generous society. With stars like Deveaux voicing their support of the movement, it will surely be an easier goal to accomplish.
Final Thoughts
Holly Deveaux is just now beginning to capture the attention of fans. She is a talented actor who has done work on stage as well as screen. Further, much of her success can be attributed to the professional education she invested in. Deveaux is more than just a student of acting; she is helping aspiring actors by teaching as well. Despite her great success as an actor, her greatest achievement may be using her status to promote kindness and generosity.