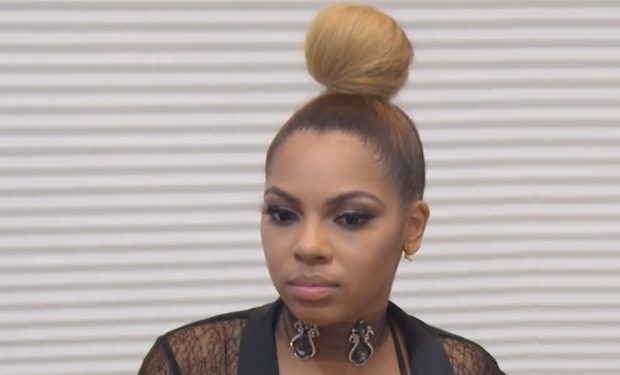 If you've seen WAGS — a show about the wives and girlfriends of sports superstars — you've probably heard about the newest spin-off, WAGS Atlanta. The show premiered on January 3rd on E!, and continues to deliver the fun, sass, and charm of the ladies behind the best athletes in America. The show will delve into both the professional and personal lives of nine women from Atlanta, following them throughout their days — including any drama that comes up along the way.
Each of these girls either dated, is dating, or is married to a sports superstar. Hope Wiseman, coming into the show as a single woman who dated a football player in the past, is one of the more interesting ladies on the new season of WAGS. She has led an incredible personal and professional life, and is worth getting to know a little better. So, without further ado, here are five things you didn't know about Hope Wiseman.
She Broke Racial Barriers in Cannabis
Hope Wiseman owns the Mary and Main medical marijuana dispensary in Maryland. This makes her the youngest African-American female to own a medical dispensary in the entire country. The shop is set to open its doors sometime this year, and will operate with social activism and philanthropy in mind. Wiseman also wants to educate people on cannabis, and will be offering lessons at her shop for those who wish to open their own dispensaries.
Co-Founded Compassionate Herbal Alternatives
This organization, which Hope Wiseman co-founded with her mother, seeks to create new opportunities for minorities who have been negatively affected by the war on drugs. Someone who served a prison sentence for marijuana, for example, may be a felon — even if the state they were initially arrested in has since legalized the herb. This person may have trouble getting a job; Hope Wiseman seeks to eliminate this problem. In addition, the organization wishes to ensure the quality of Maryland medical marijuana across the entire state.
She Used to Be an Investment Banker
After receiving a degree in economics from Spelman College, Hope Wiseman entered the workforce of SunTrust Robinson Humphrey in Atlanta. She worked there for some time, gaining the necessary financial experience to fund her own businesses. Plus, her work as an investment banker likely allowed her to make the wisest business decisions possible when she started Mary and Main.
She Was a Falcons Cheerleader
During her time working at the investment bank, Wiseman was also staying busy as a cheerleader for the Atlanta Falcons. Perhaps this is even where she met her thus-far mysterious football-playing former beau. Though she is single on the show, it will likely be revealed who it was that she dated sometime during this season of WAGS Atlanta.
She Used to Compete in Dance
As a child, Hope Wiseman was quite involved in dance competitions. She knew a variety of styles, including ballet and modern jazz. Her involvement in these competitions (and several pageants) involved a lot of traveling. This helped her to realize her own roots as an affluent African-American — and just how rare that was. Hope Wiseman gained a lot from this time in her life, including a whole new perspective on things.