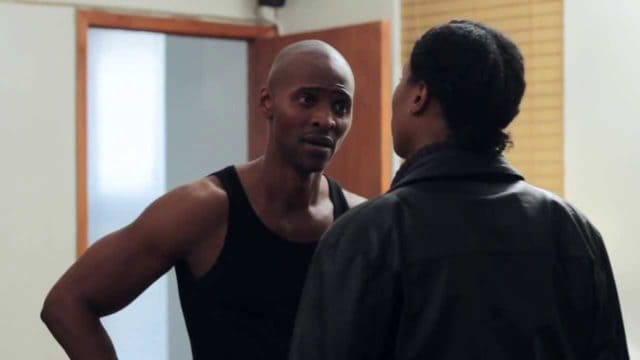 Some people might recognize Cuban-American actor Jaiden Kaine as Beau, a recurring character on The Vampire Diaries. In more recent times, more people might recognize him as another character called Zip, which is another recurring character on the Marvel Cinematic Universe's Luke Cage. Regardless, while Kaine might be best-known for these two roles, it should be mentioned that he has appeared in a number of roles in other movies, TV shows, and other media projects. Something that might prove interesting to those who have been impressed by his performances so far.
Here are five things that you may or may not have known about Jaiden Kaine:
Breakout Role in Killing Lincoln
Kaine's breakout role was Oswell Swann in a TV movie called Killing Lincoln, which as its name states, focused on the assassination of President Abraham Lincoln towards the end of the American Civil War. Oswell Swann was a real person of tri-racial descent who had guided John Wilkes Booth and one of his co-conspirators through a swamp without knowing their identities but came forward to the authorities when he realized who the two men were as well as what they had done.
Believes in Living Life to the Fullest
One of Kaine's statements suggests that he believes in living life to the fullest. In brief, he stated that people have one chance to live their lives, meaning that they will end up regretting it if they don't do all of the things that they want to do. As a result, he pursues all of the things that he is interested in, which is a rather admirable attitude.
Was a Member of Blackwater
At one point in time, Kaine was a member of Blackwater. For those who are unfamiliar with the name, Blackwater is a private military company that became notorious for fraud, misconduct, and other problematic incidents during its time in Iraq, with the most infamous example being the Nisour Square massacre. Some people who remember the name might find it curious why they haven't heard it in recent times. If so, it is interesting to note that Blackwater changed its name to Xe Services in 2009 and then Academi in 2011.
Was a Successful Model
Kaine has been a model for Calvin Klein, so much so that he has appeared in advertisements in countries situated all over the world. However, when Klein launched a line of jeans as well as underwear in South Africa, Kaine was denied the chance to model in the city of Capetown because of the color of his skin. Something that convinced him to stop doing modeling jobs in other countries until that particular barrier had been overcome.
Worked at a W Hotel
Currently, Kaine is being mentored by a couple of people, with one being the actor Idris Elba and the other being the actress Mo'Nique. Interestingly, he met both of these people in New York City when he was working at a W Hotel, which is one in a chain of luxury hotels owned by Marriott International that stands out by being aimed at younger customers than the rest of their luxury hotel chains.