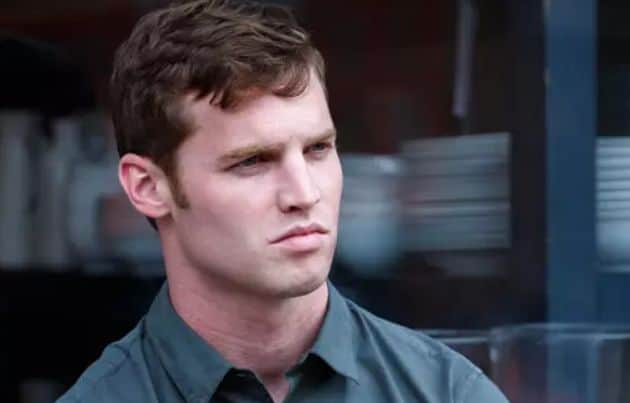 Jared Keeso is a Canadian actor who was born in Listowel, Ontario, on July 1, 1984. His acting career began in 2004 when he appeared in the television film 'Eve's Christmas' and in the television series 'Life As We Know It' and 'Smallville'. Keeso's big break came when he became a series regular in 'Monster Warriors'. He played the role of Luke in 53 episodes between 2006 and 2007. He has gone on to establish a successful career in both film and television. He is currently best-known for playing Ben Chartier in '19-2′ and Wayne in 'Letterkenny'. Here are five more things you didn't know about Jared Keeso.
1. He Wanted to be a Hockey Player
Acting was not his first career choice. In fact, he had originally aspired towards a career in hockey. As a teen, he had played for both the Listowel Cyclones of the GOJHL and the Strathroy Rockets of the Western Ontario Hockey team. He assumed he would get a college scholarship and then play in the NHL. When he looked at his life realistically and removed hockey from the equation, he realized that the only other thing he was good at was acting.
2. He is an Award-Winner
Jared Keeso has won awards for his performances in '19-2′ and 'Letterkenny'. For -19-2, he has won a Canadian Screen Award for Best Performance by an Actor in a Continuing Leading Dramatic Role. He also won a Leo Award for Best Lead Performance By a Male in a Dramatic Series. For 'Letterkenny', he won Canadian Screen Awards in the categories of Best Comedy Series and Best Writing in a Comedy Program or Series. He also won a Writers Guild of Canada Award for Best Writing in a TV Comedy and a Leo Award for Best Music, Comedy or Variety Program or Series.
3. He Was in Godzilla
One of Keeso's best movie roles was playing Jump Master in 'Godzilla'. This 2014 monster film was written by Max Borenstein and directed by Gareth Edwards. It was the 30th film in the Godzilla franchise. It also starred Aaron Taylor-Johnson, Ken Watanabe, Elizabeth Olsen, and Juliette Binoche. The movie was a massive commercial success as it grossed $529.1 million from a budget of $160 million.
4. He Has Been in Two TV Films About Don Cherry
Jared Keeso has twice appeared in television films about former hockey coach, player, and controversial commentator, Don Cherry and played the lead role in both. The first film, 'Keep Your Head Up Kid: The Don Cherry Story', was aired on CBC in 2010. This was followed in 2012 by 'The Wrath of Grapes: The Don Cherry Story II'. This television film also aired on CBC.
5. He Launched 'Play Fun Games Pictures'
Play Fun Games Pictures is a channel that was launched by Jared Keeso and Mike Borden in 2013. It featured video shorts of a Canadian farmer and the struggles he faced. When it was launched, the project was called 'Letterkenny Problems'. The videos are now the basis for the sitcom 'Letterkenny' in which Keeso stars in the lead role.