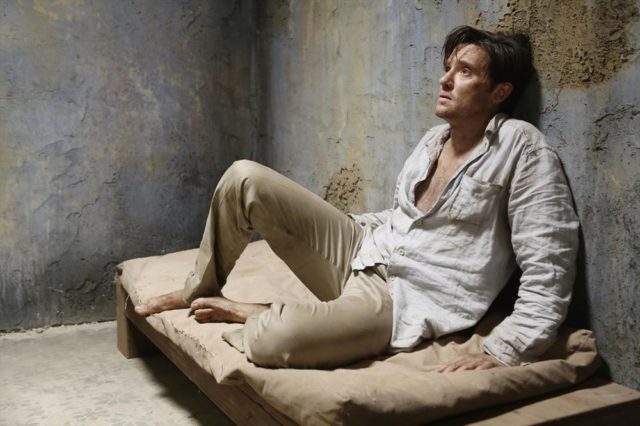 Most successful actors dreamed about appearing on stage and screen from their early childhood. However, the vast majority of these performers did not simply walk into Hollywood and land notable parts. Most actors have many years in which they take odd jobs just to experience the industry. One highly successful actor who has experienced many aspects of the entertainment industry is Jason Butler Harner.
Harner has appeared in productions like Fringe, Law & Order, and will soon appear in the highly anticipated Ozark. Despite earning many fans over the years, few people understand just how interesting his background truly is. For those who want to know more about this gifted performer, here are five of the most interesting facts about Jason Butler Harner.
5. He has been involved in the entertainment industry in several ways 
Obviously, Harner holds the coveted status as a successful actor. However, he has not always been a star. Long before he became the incredible actor that people know him as today, he actually worked as an usher in the famous Eisenhower Theater. Clearly, even though it took some time before he saw success as a performer, Harner has always had a passion for the industry.
4. He is very well educated
Harner is clearly one of the most talented actors working today. However, he did not achieve his success through natural ability alone. Instead, he has invested many years of hard work and study in developing his craft.
In 1992, Harner graduated from VCU, earning a degree in acting. He would go on to earn a master's in acting from the prestigious Tisch School of the Arts in New York. He even worked as a teacher for VCU after cementing his status as a professional actor. In addition, he was an apprentice at the Actors Theatre of Louisville.
3. He has portrayed twins 
Very few actors have the ability and drive that it takes to land a notable role in Hollywood productions. Of this group, only a small amount have the ability to play more than one character in the same production. Harner is one of these actors, has he appeared as twins in the pilot for Fringe. While it may not be the most notable work of his career, appearing as two separate characters in one show is something very few actors can put on their resume.
2. He performed off-screen 
Harner's main work, of course, has come in the form of acting in films and shows. However, he has also used his talents in other fields as well. Perhaps most notably, he has done audio work. He worked as the narrator for the audio book of the highly popular Dark Prophecy: A Level 26 Thriller. Although Harner's focus is on acting, it is interesting to learn that he could have a career in narration if he so chose.
1. He started out building sets 
Given Harner's incredible success as an actor, one might assume that he was the star of every high school play he was a part of. However, he actually did not begin his drama career as an actor. Despite being the president of the drama club at his high school, Harner worked behind the scenes, building sets. He had a great deal of experience with this type of work, as he had relatives who were carpenters. Luckily for his fans, he eventually decided to pursue a life in front of the camera.
Final Thoughts
Jason Butler Harner has emerged as a highly gifted actor who contributes incredible performances to every production he acts for. However, while he was earning degrees and beginning to act, he also worked various jobs in the entertainment industry. He was an usher at a theater for a time, and he also has experience in set building. With a role booked in the upcoming Ozark, fans can look forward to seeing much more of Harner in coming months.