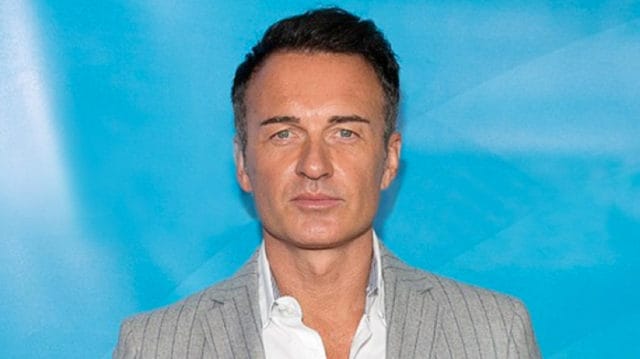 Julian McMahon is a very recognizable figure in film and in TV. The Australian-born actor went as far as college but spent more time in the bar than in classes and eventually called it quits to become a model, where his career started taking off rather quickly. After this he was picked up by a daytime show called The Power, The Passion. From there he went to another show called Home and Away, where he stayed for a while before eventually making his way to the US where his career began to skyrocket as he took on one role after another. He found his way onto Charmed after a while and then went to Nip/Tuck where his popularity soared higher than ever before. It could be said that this show is what made him the star that he is today.
Unfortunately it wasn't the movies he's been in.
5. He's been quoted as saying that acting was just another job to bring in money.
This isn't a bad attitude to have really since to be quite honest acting is just another way to bring in money, a LOT of money. Even the lowliest paid actor in Hollywood has got to be making as much money as the average person that's got a 9 to 5 job or a 10 to 12-hour shift. At least I would think that's case, I could be entirely wrong. Actors of Julian's caliber at least get paid a lot more.
4. He was almost the next James Bond.
This is a role that has been coveted by a lot of people but not the ones that you would think. Sean Connery absolutely hated his work as 007 after a while and wanted to get out. Roger Moore was okay but not the best and let's not even discuss George Lazenby. Unfortunately while Julian was a top prospect for the role and thought to be perfect he lost out to Daniel Craig.
3. He was a potential nominee for a Razzie award.
His role as Victor Von Doom in the ill-fated Fantastic Four was almost enough to get him nominated for a Razzie. Thankfully he didn't quite make the cut. It might be an award but in reality it's an award saying how BAD you were or how bad the movie you were in was. Fantastic Four got a lot of heat for the inaccuracies it displayed and for just how horrible it was.
2. He's had a couple of different jobs.
Aside from being a model and an actor Julian also used to work as a gardener and an ice cream salesman. Those seem like jobs that are pretty far and away from what he's doing now, but it also makes him seem like came from much humbler beginnings than most. We all have to pay our dues in life somehow.
1. He has a preference for playing characters with a dark side to them. 
This would explain his portrayal of Dr. Doom and his roles in Charmed and Nip/Tuck. He likes to play characters that are for the most part just bad but still have some redeeming qualities buried deep down inside.
He's not a bad actor but when it comes to movies he's been handed some very bad roles.