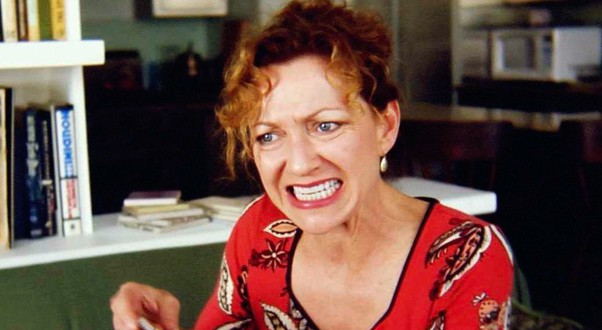 Some people might recognize American actress Julie White as the woman who played the character Sam Witwicky's mother in Transformers, Transformers: Revenge of the Fallen, and Transformers: Dark of the Moon. However, it is important to note that she is not just an acclaimed stage actress but also someone who continues to appear in a wide range of both movies and TV shows.
Here are five things that you may or may not have known about Julie White:
Grew Up in Austin, TX
As a child, White lived in the city of Austin until she started attending college in San Marcos and then New York City. However, it is interesting to note that she was actually born in San Diego to a therapist and a dentist until the couple decided to take up ranching out in the state of Texas when she was at the age of three.
Had a Rough Time in Grace Under Fire
From 1993 to 1997, White played the character Nadine Swoboda in Grace Under Fire, which continued to run until 1998. White has stated that she left the sitcom because of the erratic behavior of the star Brett Butler, who was struggling with an addiction to painkillers at the time. For that matter, it is interesting to note that she was not the sole actor to depart from Grace Under Fire due to that reason, as shown by how the twelve-years-old-at-the-time Jon Paul Steuer was withdrawn because Butler was said to have flashed him.
Became Friends with Anne Hathaway
Speaking of which, White became close friends with Anne Hathaway after the two co-starred in a production of William Shakespeare's Twelfth Night at Central Park in New York City. With that said, while White had nothing but good things to say about her co-star, she did note that her previous experiences meant that she doesn't have high standards in that particular regard.
Won a Tony Award
In 2007, White won a Tony Award for Best Performance by a Leading Actress in a Play, which was handed out for her role as an agent named Diane in The Little Dog Laughed. For those who are unfamiliar with the name, White's character was an agent who was concerned that her client's homosexual relationship with a hustler would cause his career to stop before it had even started in earnest. Besides the Tony Award, it is interesting to note that White was with the production when it started up off-Broadway and remained with it until its eventual conclusion.
Supports Philanthropic Causes
Like a lot of actors and actresses, White supports a number of philanthropic causes. For example, she participates in Broadway Cares/Equity Fights AIDS, which is the post-merger result of two non-profits founded in 1987 and 1988 to combat the AIDS epidemic at the time. Furthermore, White is a supporter of environmental causes, which have become more and more prominent in recent times because of the increasing focus on climate change as well as its predicted impact on the whole of the world.