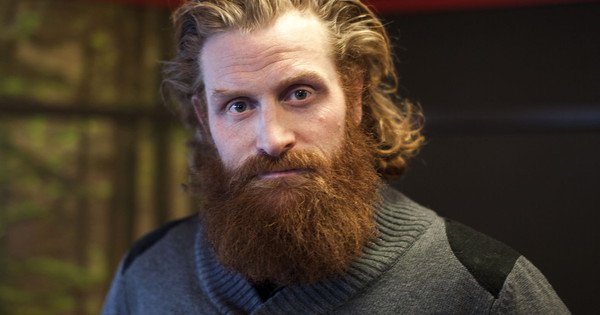 For true fans of television and film, there is an evolutionary process that is currently in overdrive. Television programming and production is being refined in the most emphatic way and this is resulting in a wide open arena for actors and actresses from around the world. Doors that have been historically closed by the Hollywood elite are being kicked in by creativity and an ever-expanding list of networks that are willing to take risks on new projects and new talent. One series that has simply torn the door from the hinges is Game of Thrones, which is produced by HBO — just one of several premium channels getting in on the series programming trend. One of the stars of Game of Thrones is Kristofer Hivju.
It is likely that you are not that familiar with this actor, so we will share several facts about Kristofer that will allow you to become more acquainted with him.
1. He Is of Norwegian Descent
One thing that this television evolution has done is invite more actors and actresses from other countries to share the big stage that has been dominated by Americans for some time. Kristofer was born in Oslo, Norway on December 7, 1978, and he currently resides in Trondheim, Norway. He also owns homes in Los Angeles, California, and London, England. He is just one of a large number of European actors and actresses hailing from Europe.
2. He is Classically Trained
Historically, a lot of the actors and actresses who were classically trained gravitated toward the theater, which meant a stint on Broadway while in America; however, things are changing and more and more classically trained thespians are boldly stepping behind the camera to introduce and express the gifts and talents. Kristopher is just one more who has made the decision to leave the stage for "film." He was classically trained at the Russian Academy of Theatre Arts.
3. Acting Is In His Blood
One way that young children become passionate about a particular thing is to observe it at a very young age, especially when they are observing someone they love and respect. In this case, Kristofer's father, Erik Hivju, was a Norwegian actor and he laid the foundation on which Kristopher now stands for hopefully future generations of Hivju actors and actresses. His cousin, Isabelle Nanty is a French actress.
4. He is No Stranger to English Film
While the majority of the work that Kristofer has done has been as Norwegian actor, he has starred in a few American-made titles of note. He starred in The Thing (2011), After Earth (2013), and the blockbuster The Fate of the Furious (2017). With the exception of Game of Thrones, his television work has all been done overseas, but you can definitely look for that to change. He did not buy a home in Los Angeles for nothing.
5. He is Extremely Driven and Disciplined
Kristopher officially became active as an actor in 2001, since then he has starred in at least 15 films and documentaries and seven television series. This doesn't take into consideration the work that he does as a spokesperson for the Wyndham Hotel chains. Kristofer is a very driven and disciplined actor who has an action plan that responds to some very lofty goals that, in my assessment, Kristofer will achieve ahead of schedule. He has all of the attributes that lead to success.
Save