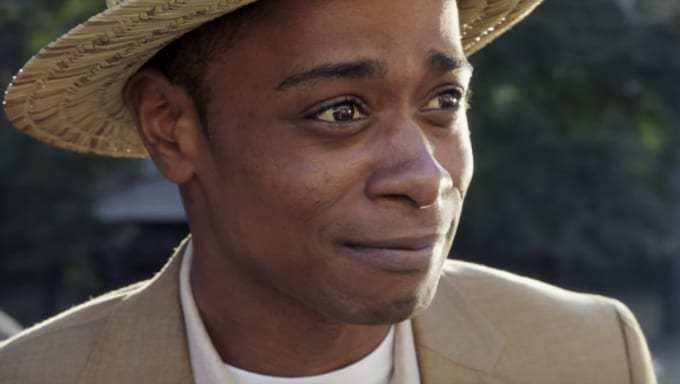 Lakeith is one of those actors that you might say "I know I've seen him somewhere but I can't place him". Once you see him in a film you can definitely pick him out again, but depending on what role you saw him in it might take a few minutes. He is a relative newcomer to Hollywood as he got his start in 2008 and has been going fairly steady ever since. So far he's had a few notable roles that you might have seen and not realized that it was him. At this time though he has three films he's starring in that are in post-production, so it's safe to say that we'll be seeing a lot of him in the years to come.
Here's a few things you might not have known about Lakeith already.
5. He's a rapper as well as an actor.
Lakeith does a lot of the lyrics for the band that he's in, the Moors. He's been a rapper now for a little while and has made a name for himself and his group. His rap isn't traditional or conventional but seems to follow its own beat.
4. He decided to be an actor when he was 14.
More and more it seems like people are deciding what they want to do early on. In this world however it tends to be a lot safer idea than just waiting until you become an adult to make that decision. Like a lot of actors Lakeith knew early on what he wanted to do and had an idea of how to go about doing it. He had to work at it like most people but eventually made his break in a short film titled Short Term 12. That same short would inspire the full length film that came about in 2013, which he starred in as well. He was nominated several times for his role in the film.
3. He played Snoop Dogg in Straight Outta Compton.
There's not a lot of actors that could play Snoop Dogg accurately enough to really make it work, but Lakeith pulled if off without a hitch. It was a short part admittedly, but it was still good enough to make the film work and satisfy a lot of fans of the movie.
2. He has an extensive film history but a short TV resume.
Lakeith as a long film resume but only one appearance on Atlanta where he's appeared in 7 episodes. Between his roles in film and TV he's been nominated so many times that he might have lost count by now
1. He's also into poetry.
This simply makes sense considering that he's a rapper. It usually helps to have some sense of poetry if you're going to be a musician of any sort. The feel of the lyrics and the manner in which they're formed is as akin to poetry as anything can be. Lakeith is obviously a very good poet considering that his songs have gained the attention of many fans.
Lakeith is another young actor that's going to be drawing a lot of attention as the years go by. Count on it.
Save