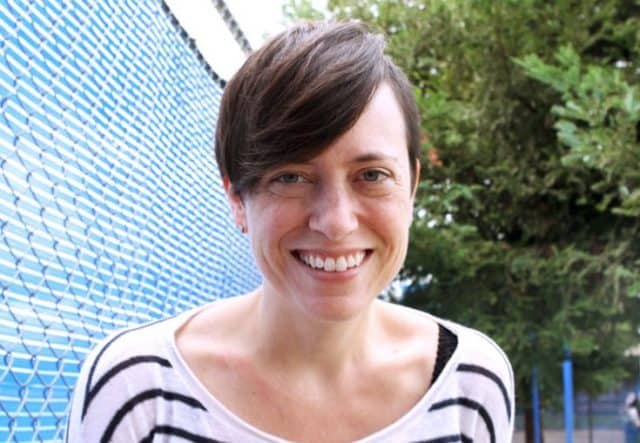 As Netflix continues to make its move to dominated television programming and media entertainment in general, yet another adaptation appears to be on the way to bolster its already impressive lineup. Sources close to Lauren Schmidt Hissrich confirm that the writer and showrunner will be serving as the showrunner and executive producer of "The Witcher," which chronicles the lives of monster hunters who are trained and conditioned from youth to hunt creatures of darkness. The original Witcher stories were published in Polish, a science fiction magazine, during the mid-1980s.
While it is likely that you have never heard of Hissrich, she is actually a very accomplished screenwriter and showrunner. Here are a few facts to help familiarize you with Lauren.
1. Major Influence in the Marvel Series
You would have to have lived under a rock over the last decade or so not to know that Marvel comics has experienced a resurgence in television and big screen adaptations, some of which Lauren has been intimately involved in. She has written for and co-executive produced superhero dramas for Daredevil and The Defenders for Netflix and she has also done the same for Starz hit "Power." It is not clear what she will be doing next, but The Witcher series should be very interesting, to say the least.
2. Her Husband Calls Her Muffin
I know this is random, but I could not resist sharing this fact. When you think of big-time Hollywood writers and producers, you never imagine them being referred to as "Muffin." Her husband is also a television line producer. She does not go into detail about the reasoning behind it, but if you witness her working with her family, you will immediately see the maternal and nurturing side that could easily illicit such a soft name.
3. She Is an Ohio Native
Sometimes we become so lost in the world of movies and television we forget that most of the stars, writers, and producers that are so integral to the massive success of television shows and films are not natives of Hollywood or Los Angeles. This applies to Lauren as well, who happens to be from the state of Ohio. She reveals that she left Ohio for Los Angeles over 16 years ago and she has been writing for television ever since.
4. Writing Came Natural for Lauren
According to the successful writer, she has always felt at home writing out the thoughts that were running through her mind. She says that her father has all her journals she collected over the years of her childhood. He keeps them in his basement. These journals can be traced all the way back to when Lauren was in elementary school. She kept up with all her boy crushes, girl fights, teachers, and more — all in her journals.
5. Prior to Being Hired for Daredevil, She Had Never Read a Comic Book
One of the most powerful testimonies as to the immense talent that Lauren possesses is the fact that prior to being hired to write for the Daredevil series, she has never read a comic book in her life. She reveals that she was the daughter of a soccer player (her mother), and all her brothers played also, so there was not a lot of time left for comic books. She now admits that she has a new appreciation for comic books and their influence on the young mind.