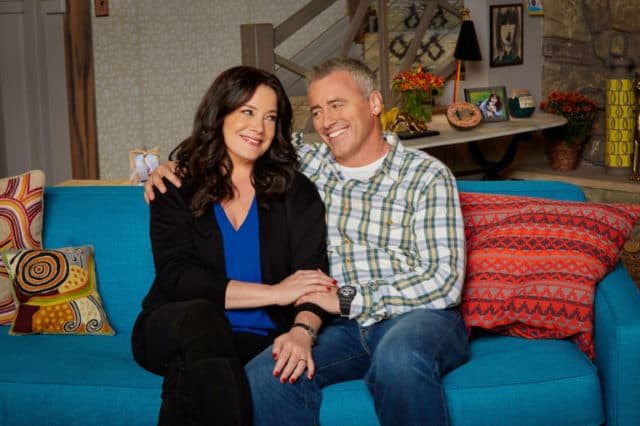 Liza Snyder is an American actress who plays the role of Andi Burns on Man with a Plan, who is a mother returning to work as a medical lab technician after a 13-year hiatus while her husband, played by Matt LeBlanc, becomes a stay-at-home dad. As someone who got her start at an early stage in theatre, Snyder is a veteran who has contributed much to the success of the TV show so far.
Here are five things that you may or may not have known about Liza Snyder:
Her Grandfather Was Johnny Green
Snyder's maternal grandfather was Johnny Green, an American composer, conductor, pianist, songwriter, and musical arranger who won the Academy Award not once, not twice, but a total of five times. On four occasions, he won the Academy Award for his film scores, but on the fifth occasion, he won the Academy Award for producing a short musical film. As a result, it is no wonder that Green remains a respected member of the Songwriters Hall of Fame, to which he was inducted in 1972.
Her Grandmother Was Betty Furness
Furthermore, Snyder's maternal grandmother was Betty Furness, who started out as an American actress who spent a great deal of time on promoting products, so much so that no one would treat her seriously when she attempted to switch over to a less commercialized role on the TV screen. Fortunately, some of her other work had caught the attention of President Lyndon B. Johnson, who offered her the position of Special Assistant for Consumer Affairs. This became the springboard for Furness's career as both a consumer advocate and a current affairs commentator, which culminated in her TV program Buyline: Betty Furness winning the prestigious Peabody Award in 1976.
She Studied Under Sanford Meisner
It is interesting to note that Snyder is a graduate from the Neighborhood Playhouse School of the Theatre, where she studied under Sanford Meisner. For those who are unfamiliar with the name, Meisner was an American actor and acting teacher who created an approach to acting called the Meisner technique, which is sometimes confused with method acting because of their shared roots. The Meisner technique is focused on getting the actor out of their head so that they start reacting in an instinctive manner to their surroundings.
She Had a Five-Year Hiatus
Before Man with a Plan, Snyder was best-known for her role on Yes, Dear, which ran from 2000 to 2006. Afterwards, she took a five-year hiatus from acting, meaning that her next role was a one-episode character on House in 2011, which was followed by another one-episode character on Raising Hope in 2013.
She Replaced Jenna Fischer On Man with a Plan
Initially, Man with a Plan was going to have Jenna Fischer, who some people might recognize as Pam Beesly Halpert on The Office. However, she was replaced by Snyder when CBS decided to go ahead with the TV show. To paraphrase CBS President Glenn Geller, Fischer was a good actress but not the right person for the role, which was why they decided to find someone with better chemistry with Matt LeBlanc on the TV screen.