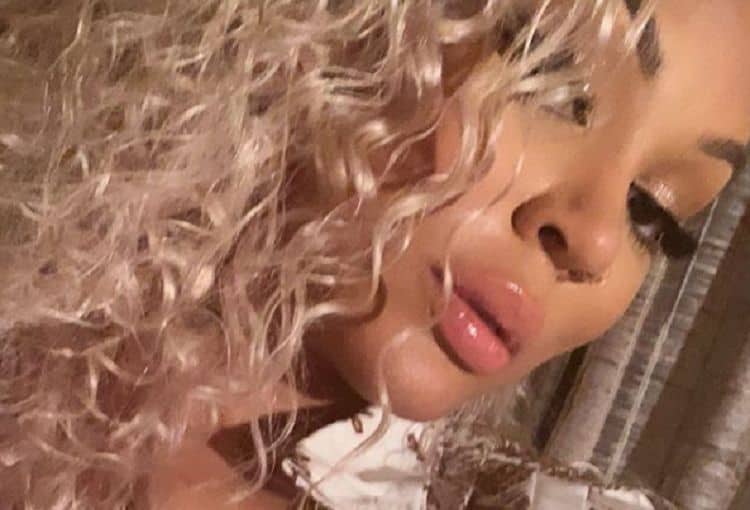 Lyrica Anderson is a singer and songwriter in the R&B circle who recently joined the "Love & Hip Hop" television reality show in season three. She has an impressive career in the movie industry and has been actively pursuing her dreams both in music and television. Fans want to know more about this lovely reality television actress, so here are five things that you probably didn't already know.
1. She's written songs for some of the top artists
There are quite a few people in entertainment who have written a song or two. Some of the songs have become famous and others have faded off into obscurity. This isn't the case for Lyrica Anderson. Her name says it all, she's amazing with lyrics as well as music. Lyrica has written music for both Demi Lovato and Missy Elliot. She released two mixtapes which are "King Me" in 2012, followed by "King Me 2" in 2014.
2. Before becoming famous
Prior to establishing herself as a singer, and way before becoming a reality TV actress, Lyrica was in the background. She performed with Jennifer Lopez as her background vocalist. While not the most glamorous job, it get get her out there and up on the stage. The experience was also good for her, because it helped her to become familiar with how to present when up on the stage and how to make fans love you. Jennifer was a good representation of what success in music looks like.
3. She wrote a number one hit
The song "Pyramid" was written by Lyrica Anderson. She didn't record it, but Charice Pempengco certainly did. The song became so popular that it crested to first place on the U.S. Dance Club songs chart. This is no small feat, as it helped to move Lyrica forward in her musical career. It's becoming obvious what a dynamo she truly is. Lyrica's music is something that people love to hear, even when it's somebody else that is carrying the tune. She has a lot of talent and from what we can tell, right now she is putting it to good use.
4. You can catch her songs on Youtube
Lyrica was at one point signed with the Mosley Music Group. The record label itself was founded by Timbaland, the well known music producer. If you go to the Youtube website and type in a search for Lyrica Anderson, you'll be able to find her. She also has accounts with Pandora and Spotify.
5. Personal life
Every fan wants to kow as many details about their favorite star as they can. Lyrica married rapper "Floyd" A1 Bentley in 2016. This means that the couple are still close to being newlyweds. . The couple does not have any children. She does have one sister named Aida Anderson, and her mother, Lyrica Garrett is still living. Two of her famous cousins include La'Myia Good and Meagan Good. Lyrica is doing very well in "Love & Hip Hop," but she knows that this isn't the end all for her career. We've just started to see what Lyrica Anderson is proud of and we hope to hear more about her in the near future.