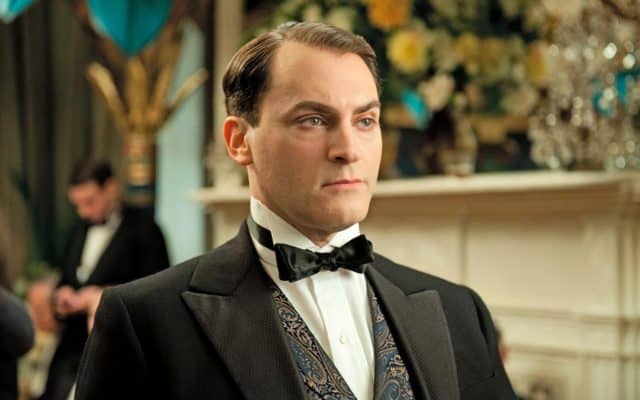 An exceptionally talented, and hardworking actor, Michael Stuhlbarg is what you would expect from the most prominent stars on TV today. He has enjoyed tremendous success standing out among his peers multiple times. One of his defining moments was when Coen brothers gave him a chance to take the lead on "A Serious Man" a film he acted in 2009.
He auditioned for multiple parts in the film that he was well suited for. The brothers even said they wished they had powers to clone him to that he could take up more than one role. Other films where the star has made an appearance include Boardwalk Empire, Fargo, Doctor Strange, and Call Me by your name among many others. Below are some details of the highly talented actor not many are aware of.
Michael is a Star who has Exceptional and Extensive Education
Many actors today usually rely on talent and "luck" to make it in the entertainment industry. Michael cannot be counted among these folks. In addition to being incredibly talented, he has extensive training in his field. After high school, Stuhlbarg pursued a degree in Fine Arts in 1992 from the prestigious Julliard. He went ahead to the University of California to study acting. He has enrolled in various courses at the British American Drama Academy, Vilnius Conservatory, and the National Youth Theatre of Great Britain.
Michael Stuhlbarg Studied with a Great French Mime and Actor Marcel Marceau
While at UCLA he got the opportunity to be awarded a scholarship for a full year to study with Marcel in France. At the time, he had no plans of ever becoming a mime. However, Michael was interested in learning more about throwing himself into physical roles to tell stories using his body. Stuhlbarg spent an entire summer with the star and was dazzled by what he was taught there in regards to the language of physicality, vocabulary, and discipline of physical movement.
Stuhlbarg Parents did not Always Support Him
Michael's parents were not thrilled when as a young kid he told them that he would like to become an actor. However, when they saw his performance at a play in high school, they decided to support his dreams. He says that his parents did not pressure him to be anyone else than who he already was. They only encouraged Stuhlbarg to do and try everything but be safe in the process.
He was a Child Actor
Acting was something that Michael was passionate about at a young age. When he turned eleven, he was already helping out at a community theatre production working backstage. He, however, was not thrilled with the job. Stuhlbarg though young pretended to be drunk to pass the time. His talents were evident to the people in charge who gave him the role of acting in the same production. It was the first job that kicked off his illustrious acting career.
Michael Stuhlbarg is an Acclaimed Theatre Actor
Most people know Michael for his performances in shows and films. Worth noting is that he has also successfully performed on stage numerous times. As proof of this, he was nominated for a Tony and also worn Drama Desk Award for his role in "The Pillowman." Stuhlbarg is a man who records impressive success regardless of the medium he uses.