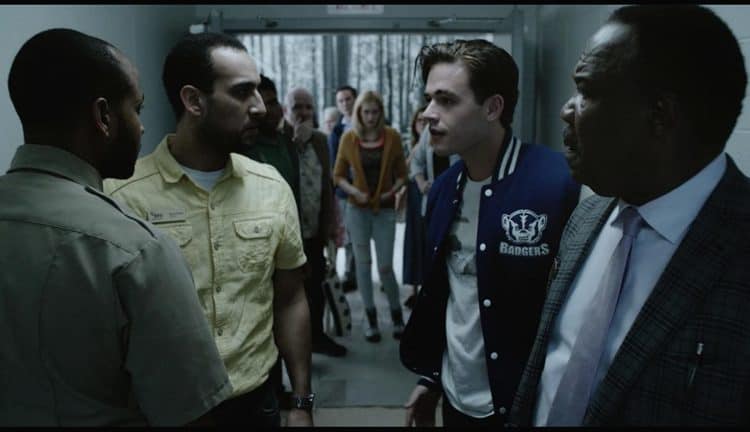 While being somewhat inconspicuous in their existence, our neighbors to the north have consistently found themselves into our hearts through the conduit of entertainment. Singers like Celine Dion and Tamia, among many others, have put many of us in the mood and sung even more off of the edge after terrible breakups. But Canadians are diversely talented and there has been a rising influx of that talent making its way onto movie screens and televisions. One Canadian-born actor that is not only talented but brilliant, continues to dazzle American audiences with his amazing range.
Nabeel El Khafif has starred in more than his share of films, and his fans will be surprised at some of the things that they simply don't know about this remarkable star.
1. He is a Former Surgeon
Before moving into the world of entertainment, Nabeel was a successful physician and surgeon. Now, you don't just walk up and apply for a job as a surgeon – it takes lots of years of studying and a remarkable amount of discipline and commitment to achieve an accomplishment like this. A testament to just how talented this young man is can be understood through ease in which he walked away from his medical practice to pursue another passion.
2. He is Of Egyptian Descent
One of the most common questions that fans ask about Nabeel is where is he from. The simple answer is his nationality is Canadian, but he heritage of Egyptian-Arab. The star has had the privilege to travel quite extensively, so it is easy to see where he gets his wide range and cultural diversity from. Plus, Canada is one of the racially and culturally diverse countries in the world. Nabeel makes it very difficult to define him.
3. He is An Academic Prodigy
This explains how he can so easily walk away from being a physician. According to reliable sources, Nabeel was so academically advanced that he was skipped three grades throughout his schooling as a child. This means that he finished high school when he was fifteen. This is at a time when the Canadian school system had 13 grades. Because of his academic prowess, Nabeel was initially discouraged from attempting to pursue a career in the arts.
4. He Obtained His Medical Degree from a University in Geneva, Switzerland
As if achieving a medical degree isn't impressive enough, Nabeel didn't attend any of the impressive institutions in Canada or the United States. He decided that he wanted to study abroad, settling on a prestigious university in Geneva, Switzerland. This allowed him to be near his father, who has obtained a high-level position within the United Nations. To make this more impressive, the entire curriculum was delivered in French.
5. He Prides Himself in His Lateral Mindset
It is obvious that it takes a great deal of discipline to accomplish the things that Nabeel has accomplished so far in his life; however, he actually prides himself in being willing to break the rules – to think outside of the box, and to dance to the beat of his own drum. He prefers to play characters who are defined by the elements of their character and humanity rather than by their pulchritude and aesthetic appeal.