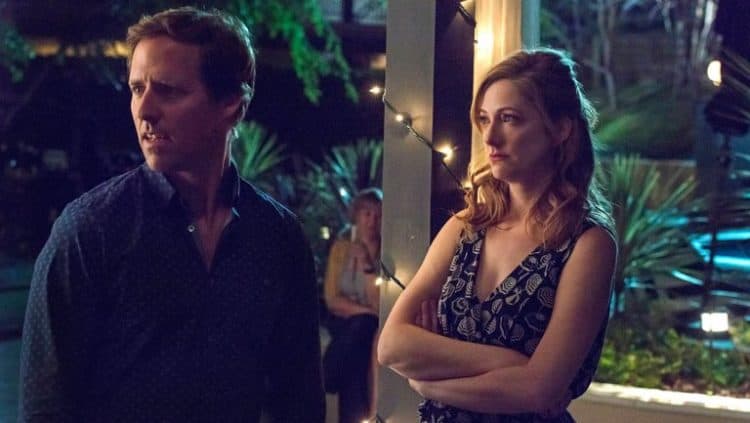 Many of the stars people love to watch in films and shows have extraordinary talent. However, some of these individuals have many talents beyond those that have brought them fame. While acting is a highly visible talent, some performers are also extremely gifted behind the scenes as well. One such individual is the incredibly versatile Nat Faxon.
Faxon has emerged as a highly popular actor with appearances in films like Bad Teacher and The Descendants. However, many fans are unaware that he is perhaps even more talented behind the camera. In order to help fans better appreciate his abilities, here are five of the most interesting facts about the talented Nat Faxon.
5. He started out with improv 
Although mainstream television shows and films have brought Faxon fame and fortune, his acting roots are actually in improv. Years before he started landing high profile roles, he honed his skills with one of the most famous improv comedy groups in the US. Starting in 2001, Faxon performed with the iconic The Groundlings. While improv may not be his focus, his time spent with the group undoubtedly provided him with invaluable experience.
4. He has appeared in commercials
Like many actors, Faxon had to work for years before earning prominent parts. Before he emerged as the star fans know him to be today, Faxon did work with some major brands in commercials. Most notably, he acted in several Holiday Inn commercials as well as a commercial for Blockbuster.
3. He is married to Steve Gadd's daughter 
Despite his incredible success in Hollywood, Faxon is not the only famous person in his family. In 2007, he married Meaghan Gadd. Gadd's father is the legendary drummer Steve Gadd, known for his collaborations with artists such as Steely Dan and Eric Clapton. With the combination of Faxon's Hollywood experience and Gadd's experience in the music industry, there must be some incredibly interesting conversations at family dinners.
2. He has done voice acting
Clearly, Faxon is one of the most versatile performers working today. In addition to his performances in mainstream films and shows, he has also worked in improv shows and commercials. Another way he has used his talents to entertain people is through voice acting. He has worked for series like Family Guy, The Cleveland Show, and American Dad!
1. He is an accomplished writer and director 
With his work in television, film, commercials, comedy, and voice acting, Faxon clearly has extensive experience as a performer. However, his greatest talents may actually be behind the scenes. He is a highly acclaimed writer and director who earned tremendous praise for his work on The Descendants and The Way, Way Back. For writing The Descendants, Faxon earned himself an Academy Award.
Final Thoughts
Nat Faxon has emerged as one of the most impressive and versatile performers in Hollywood today. He established himself with performances in many comedies over the years, and is now entertaining fans in Friends from College. However, his greatest success has actually come off-screen, as he won an Oscar for his writing. Given the fact that he has found success with his acting, voice work, writing, and directing, there will likely be no shortage of jobs available to him in coming years.