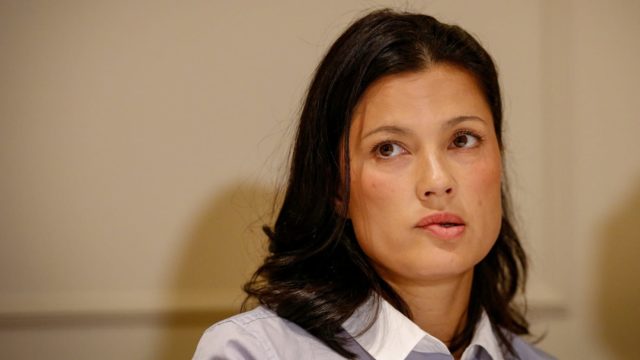 Natassia Malthe is a Norwegian model and actress who was born in Oslo on January 19, 1974. She began her television career in 1996 when she appeared in an episode of the television series 'Viper'. Her film debut was in the 1998 science-fiction horror movie 'Disturbing Behavior' in which she played Mary Jo Copeland. She has gone on to appear in many television series and films. She is probably best-known for her roles in 'Lake Placid', 'Elektra', and 'This Means War'. She has recently hit the headlines when she joined the group of women who have made claims of sexual assault against Harvey Weinstein. She claims that he raped her following the BAFTA ceremony which was held in London in February 2008. The attack is alleged to have taken place in the hotel in which Malthe was staying after the event. Weinstein continues to deny all allegations made against him. Here are five things you didn't know about Natassia Malthe.
1. She Has Lived in Four Countries
Malthe is a well-traveled woman who has lived in four countries. She was born in Norway as her father is Norwegian and her mother is of half-Malaysian descent. She then lived in Scotland where she studied dance at Goh Ballet Academy. She furthered her dancing studies at the Norwegian Opera House when her family returned to Norway. Natassia Malthe later studied musical theater in London, England. When she decided to pursue a career as an actress, she moved to Los Angeles, California.
2. She is Known By Several Alternate Names
Natassia Malthe is the name with which this actress is usually credited in film and television. However, her birth name is Linn Natassia Malthe. Other names by which she is known include Natasha Malthe, Natassia Linn Malthe, Natassia Scarlet Malthe, and Lina Teal. She also has the nickname 'Nadi'.
3. She Has Played a Vampire Twice
Malthe has played the role of a vampire on two separate occasions. The first time was in the 2005 television film 'Bloodsuckers'. and she played the role of Quintana. She played a vampire for the second time in the 2007 film 'BloodRayne II: Deliverance'. This was a direct-to-DVD film and she played the role of Rayne.
4. She Has Appeared in Fringe
In 2010, Natassia Malth played the role of Linda in an episode of 'Fringe' titled 'What Lies Below'. 'Fringe' is a science-fiction television series that aired on Fox for five seasons consisting of 100 episodes between 2008 and 2013. Actors who starred in this series included Anna Torv, Joshua Jackson, John Noble, and Jasika Nicole.
5. Her Last Film Was 'The Good, the Bad, and the Dead'
The last film in which Natassia Malthe appeared in was the 2015 crime thriller movie 'The Good, the Bad, and the Dead'. The film was also known as 'Forgotten' and was stylized as '4Got10′. This film was written by Sean Ryan and directed by Tim Woodman. Natassia Malthe played the role of Christine. Also starring in the movie were Johnny Messner, Dolph Lundgren, Danny Trejo, and Vivacia A. Fox. It is about a man who wakes in a desert surrounded by a van full of cocaine, $3 million in cash and eight dead bodies.