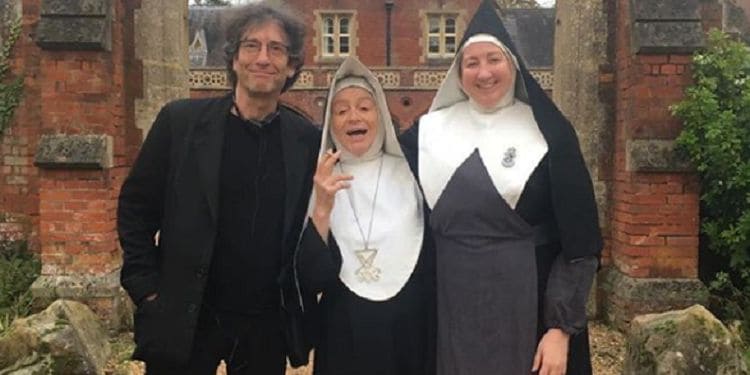 Neil Gaiman is an English writer who has worked in a wide range of mediums that include but are not limited to novels, comic books, and TV shows. As a result, it should come as no surprise to learn that he is one of the most influential figures in sci-fi and fantasy of modern times, which is a claim buttressed by awards such as the Hugo, the Nebula, and the Newbery. Currently, Neil Gaiman is acting as an executive producer on American Gods, which is an adaptation of his novel of the same name that was released in 2001.
Here are five things that you may or may not have known about Neil Gaiman:
Most Influenced By Roger Zelazny
While Gaiman was influenced by a wide range of authors as a voracious reader, he has stated that he was most influenced by Roger Zelazny, who might not be as famous as some of his contemporaries but can nonetheless be considered one of the most important figures in sci-fi and fantasy. In main, Zelazny is remembered for The Chronicles of Amber, but it should be noted that he has produced other works such as Lord of Light and This Immortal, which often explored the idea of gods becoming men and vice versa as well as other mythological themes.
Stopped Being a Journalist Because of the Untruths
In the 1980s, Gaiman became a journalist for the purpose of building the connections that he needed to get his books published. As it turned out, he was not bad at the job, as shown by the sheer range of publications that he was able to get his pieces published in. With that said, it is interesting to note that while Gaiman did start seeing his books get published, he stopped being a journalist in 1987 because he stated that British newspapers were willing to publish untruths on a regular basis. Something that wore at him.
Got into Comics Because of Alan Moore
Gaiman started buying comics in 1984 after he read Swamp Thing by Alan Moore while waiting for a train in London. Later, he managed to befriend the famous graphic novel writer, which led to him starting to write for comic books. This provided Gaiman with the experience that he needed to secure a position at DC Comics's Vertigo imprint, which was how his involvement with The Sandman started. Suffice to say The Sandman is still considered to be one of the best comic books series ever, which is supported by how it was one of the few graphic novels to be included on The New York Times Best Seller List.
Friends with Tori Amos
Tori Amos became one of Gaiman's friends because she was a fan of The Sandman. This led to a reference to Gaiman in one of her songs, which in turn, led to her inclusion as a character in one of Gaiman's books. Over time, their friendship strengthened, so it should come as no surprise to learn that Gaiman is godfather to Amos's daughter Tash.
Not His First Adaptation
American Gods is not the first time that one of Gaiman's works have been adapted. For example, Stardust was adapted as a live-movie movie that premiered in August of 2007. Furthermore, Coraline was adapted as a stop-motion movie that premiered in February of 2009. For that matter, it has been announced that The Graveyard Book will be turned into a movie with Ron Howard in the role of director, though it remains to be seen when that will have its chance to be released out into the world.