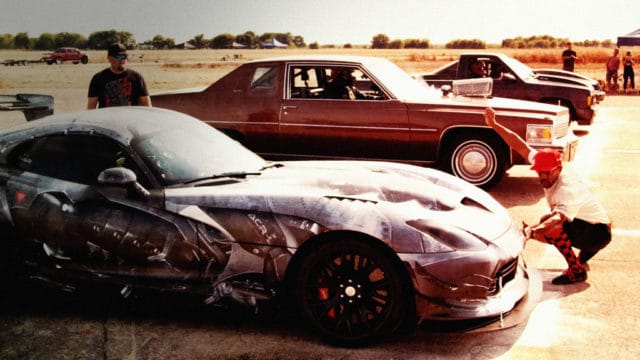 The movie franchise The Fast and the Furious has proven to be so popular that individuals involved with it have created a number of sequels. In reality, there isn't any end in sight when it comes to determining how many more movies will be made in this franchise. Perhaps based on the popularity of these types of movies, it only stands to reason that Netflix would create its own version entitled Fastest Car. With that being said, there are a lot of differences between the two. If you really want to know more about the show on Netflix, keep reading in order to find out 5 unique things about it.
1. It's a reality TV show
There is very important difference between The Fast and the Furious and Fastest Car. One is a movie based entirely on a fictional story. Fastest Car, on the other hand, is a reality TV show about races that actually occur. The show follows people that are involved in this unique type of racing around to different locations and tells their stories. It does feature very fast and sometimes very exotic cars, but it's got a lot more going on than what you might initially see on the surface.
2. It proves that you can't judge a book by its cover
Not all of the cars that race are exotic automobiles, at least not as far as appearances go. Some of the cars that race look like they could have come straight out of the movie The Fast and the Furious and others look like daily drivers from 30 years ago. With that being said, viewers of the show will quickly learn that you can never judge which car will win by merely looking at it. The body style might say that it's an old car that has seen better days, but it's all about how the car is built and what's under the hood that determines whether or not new life has been breathed into it. There are many times when the drivers of these exotic cars are quite surprised by how fast these old daily drivers can really be.
3. On its deepest level, the show is really about passion
Granted, the show is about racing but there's a lot more involved than just driving fast cars. This show is designed to tell the stories of the people that are involved in this lifestyle. As such, it talks a great deal about the passion that people have for racing and why building and driving these cars is so important to them. Anyone can identify with this because every person has passion about something.
4. It goes into detail
People that love cars or anything that goes fast are probably going to love this show because it goes into a lot of detail when it comes to building the cars. Many individuals that race these cars purchase an old chassis, tear everything down and then rebuild it from the ground up. They pay attention to every single detail in an effort to reduce weight and increase power. Anybody that loves to figure out how things work on a mechanical level is going to love this aspect of the show.
5. It features people from all walks of life
All kinds of people are involved in racing. In this show, you will meet people that spend the majority of their lives working on these cars as well as professionals that do it as a hobby during their downtime. This is the place where gearheads, attorneys and doctors all come together for a common goal.