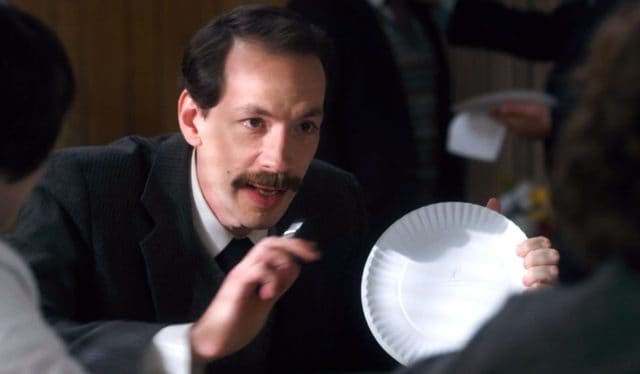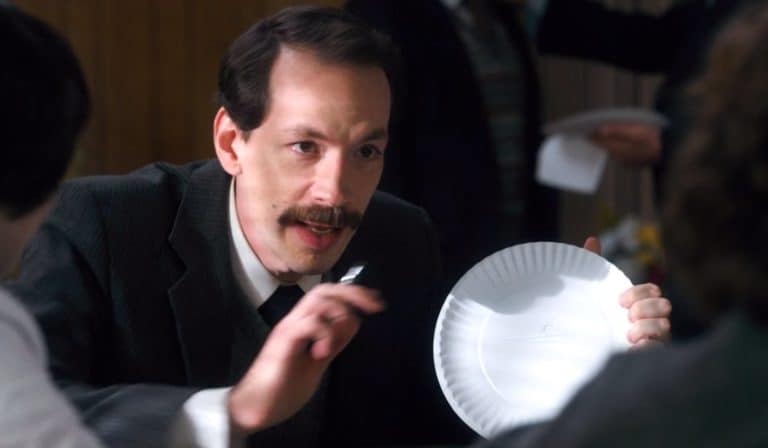 Some actors don't seem to collect a lot of information on the internet by choice, others don't because they haven't done anything of note yet. I see Randy Havens as  the former mostly because he has in fact starred in a couple of shows that were considered to be quite good and he played roles that were at the very least influential in some way to the main characters and the overall plot. After that he just kind of pops in now and again and then fades back out. As a supportive character he seems to be right where he needs to be, but his roles don't seem to extend to far beyond that right now. Maybe once his resume has begun to increase a bit more he'll be able to claim a lot more credit and prove that he can move to the front of the line.
Until then he's been pretty good so far.
5. He's in Stranger Things.
Believe it or not Mr. Clarke, Havens' character, has been around for a while in the series and has popped up from time to time when the boys seem to need his expertise. I don't know if you could call him an overly cool teacher but he's pretty confident in himself and what he can do and he's a decent teacher that knows how to reach his students. Maybe we need more teachers like him.
4. He was in Halt and Catch Fire.
Haven's has had a recurring role on this show as well. Halt and Catch Fire is largely about the computer revolution in the 1980's and how it flowed into the emergence of the World Wide Web in the 1990's. Times were a lot different back then as the world was starting to get hooked up and turned on to a brand new world that they'd never experienced before.
3. He hasn't starred in a lot of productions at this time. 
That's not to say that his resume looks barren, he's had a few roles that you could probably recognize him in but so far he hasn't done anything so monumental that his name would even come close to being billed. There's a good chance that it might happen if he keeps plugging along since he is a decent actor and knows how to play his role very well.
2. There's not a lot that's known about him.
Searching on the internet you might find movies and TV shows he's starred in, Instagram accounts, Twitter accounts, and Facebook accounts as well as Wiki pages that are dedicated to him, but aside from that you won't find much else. So far as personal information and the like it's a hard search to find anything and chances are you won't find what you don't already know.
1. He seems to enjoy intellectual characters. 
A lot of actors have a particular role that they come to enjoy and tend to stick with as much as possible simply because it's in their comfort zone. The only issue with this is that if they become typecast then there's really nothing else that people will think they're capable of doing.
Havens could be a big name if he wants, but he has to step out of his comfort zone a bit.