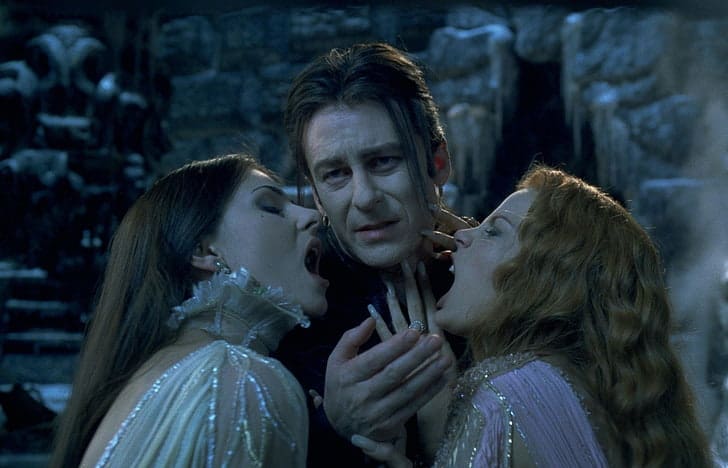 Often, actors who are very successful in one type of role become typecast. These actors, despite their popularity, are often not appreciated for their full range of abilities. One notable example is the highly talented Richard Roxburgh. Roxburgh is gifted in many areas, but his incredible ability to portray villains in films and shows has received the most attention.
Roxburgh has earned a great deal of accolades for his performances in Moulin Rouge! and The League of Extraordinary Gentlemen. He also starred in the highly popular series Rake. While he has become highly popular for his villainous roles, he is actually an incredibly versatile artist. For those who want to know more about him, here are five of the most interesting facts about Richard Roxburgh.
5. He has played both the hero and villain from the same series
It is very rare for the same actor to play multiple characters from the same source material. Roxburgh has done this, portraying both sides of one of the most famous rivalries in all of fiction. In The Hound of the Baskervilles, Roxburgh portrayed the iconic Sherlock Holmes. The next year, he portrayed Holmes' enemy Professor James Moriarty in The League of Extraordinary Gentlemen.
4. He has an extensive education
Many actors dive straight into acting after graduating high school. Others pursue an education in theater. A select few have degrees in other fields as well as drama. Roxburgh is one of these rare actors. He holds a degree in economics from the Australian National University and also studied at the prestigious National Institute of Dramatic Art. Interestingly, it took him several auditions before being admitted to the acting school.
3. He met his wife on set 
Perhaps the only thing that can capture the attention of the public more than an actor is an acting couple. Roxburgh is in one of the rare couples that also appeared as a couple on screen. He met his wife during filming of Van Helsing. In the movie, Roxburgh portrayed Dracula while Silvia Colloca played Dracula's wife. The two would later marry and now have three children together.
2. He has delivered incredible vocal performances
One of the subtle aspects of Roxburgh's acting that fans may have missed is his remarkable ability to tailor his voice to the character. He can act in endless accents and octaves in order to make his characters unique and realistic. In Moulin Rouge! he used a high-pitched voice while he adopted a much deeper, accented voice for Van Helsing.
1. He is a highly acclaimed director 
Roxburgh is best known for his incredible performances on screen. However, he is also a force to be reckoned with behind the scenes. Incredibly, his first effort as a director actually set a record for earning the most nominations at the Australian Film Institute Awards. He directed the critically acclaimed Romulus, My Father, which earned 16 nominations including for Best Film and Best Director.
Final Thoughts
Richard Roxburgh has garnered a significant fan base thanks to his acting in films and shows. While he is best known for his work as villains, he is actually a highly versatile artist. His debut as a director was so successful that it broke records at Australia's most prestigious film awards. Given his abilities both in front of and behind the camera, Roxburgh will likely have no issue finding work for years to come.