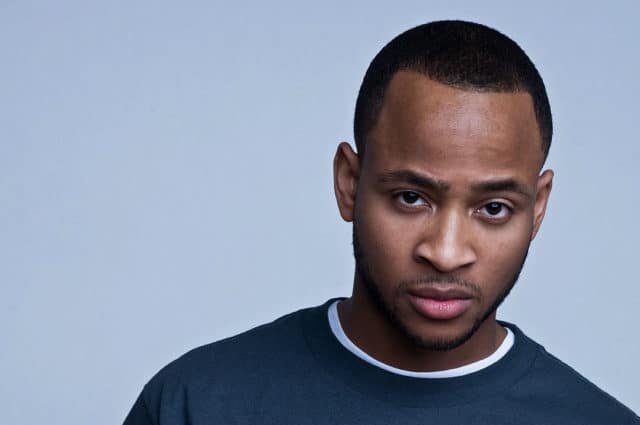 Romaine Waite is a Canadian actor who is best known for his stage performances. He takes his profession seriously and fans know that he is going to deliver a message through his craft. He cares about the human condition and believes that there are contributions he can make for improving society. His performances are believable and he exudes positivity as a person. Although he's not as well known as many of the mega stars, those who know and understand his work look forward to finding out more about him. Here are five things you didn't know about Romaine Waite.
His acting has dual purpose
Romaine prefers acting in projects that tell the true stories of people. His goals are to entertain fans with superb acting, while imparting some type of truth. He is both entertainer and educator. Waite is passionate about his work and he has the ability to make us think about what is going on in the stories as well as enjoy his delivery of the character. He can get his message across without standing on a soapbox to do it.
He's also athletic
You can tell by looking that Romaine Waite is physically fit. He has a glowing if not radiant appearance that looks healthy. He enjoys rollerblading, swimming and soccer. Waite understands the importance of healthy exercise to maintain energy and mental stamina. These are both qualities that are useful for stage actors.
He has a diverse work history
We've talked a lot about Waite's stage acting, but he's a versatile actor who's had a lot of experience in film, theater and television. His debut in television was as Jeff in the TV mini-series "A Man of Principles." He also appeared in several other television series including "Poser," (2011), "The Strain" (2015), "Rogue" in the same year and several others. Most recently, he has been cast in the role of Kyle in the new television series "The Mist." He's also appeared in a few films and documentaries as well as the stage.
Romaine is active in community service
Waite's passion can be seen both in his acting and when he's being himself. He believes in positive actions to effect change in society. He is outspoken about the human condition and he doesn't just talk about it, he takes action. He is busy doing whatever he can to educate anyone who wants to listen about how we can work together to grow and develop as human beings.
Final thoughts
Romaine Waite is an interesting person and this is offered in a positive sense. He is not only a talented actor, he is also active in encouraging all people to pursue the talent and creativity that exists within them. We need more people in the world who are willing to step up to the plate to encourage and support full potential development for achieving satisfaction and fulfillment in our lives.
Save