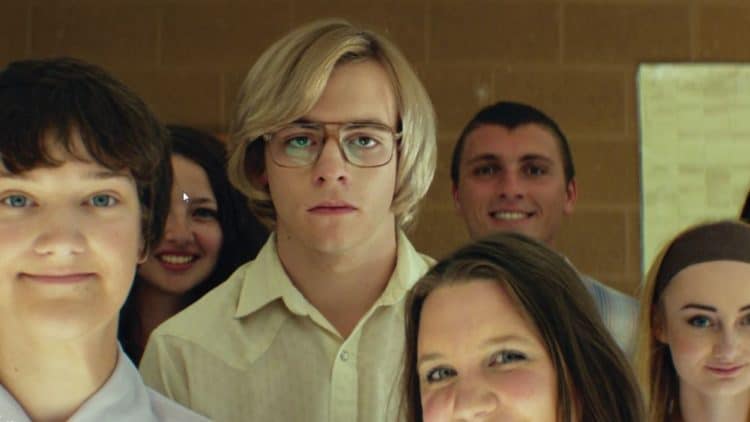 Ross Lynch is a singer, songwriter, and actor who was born in Littleton, Colorado, on December 29, 1995. He is best-known as one of the founding members of 'R5′, a pop-rock band. Lynch is also known for playing Austin Moon in 'Austin & Ally', a Disney Channel original series. Most recently, he played the lead role of Jeffrey Dahmer in his teen years in the biographical drama film 'My Friend Dahmer'. The film, which is about American serial killer Jeffrey Dahmer, was released on November 4, 2017. It was written and directed by Marc Meyers and based on the book of the same name by Derf. Lynch will star alongside Alex Wolff, Vincent Kartheiser, Anne Heche, and Dallas Roberts. Here are five more things you didn't know about Ross Lynch.
1. He is From a Talented Family
It is not just Ross Lynch who is talented in his family as several other members of his family work in the entertainment industry. He is the youngest of five siblings as he has one sister and three brothers. His sister Rydel is also an actress, singer, and musician. She was in the band 'R5′ with Ross. His three brothers are Rocky, Riker, and Ryland. Both Rocky and Riker were in the 'R5′ band. Only Ryland is not an entertainer. Derek Hough and Julianne Hough are both entertainers and they are Ross Lynch's second cousins.
2. He Has Many Talents
Although Ross Lynch is best known for singing and acting, he has many other talents. He is a talented musician as he can play bass, drums, and the piano. He is also an amazing dancer and once danced for the Rage Boyz Crew. This is a dance group that was formed by a Southern Californian dance group.
3. He Has Won Awards
Despite his young age, Ross Lynch has already been nominated for 12 awards for his performances of which he has won eight. He won the Nickelodeon Kids Choice Award for Favorite TV Actor for three consecutive years and one Nickelodeon Kids Choice Award for Favorite Male Tv Star: Kids Show. He has also won four Teen Choice Awards and a Radio Disney Music Award for Best Music Video.
4. He Was in 'Teen Beach Movie'
Ross Lynch starred in the 2012 movie 'Teen Beach Movie' playing the lead role of Brady. This was a Disney Channel Original Movie that was directed by Jeffrey Hornaday. It had approximately 8.4 million viewers and this success led to the creation of the sequel, 'Teen Beach 2′, in 2015. Lynch reprised the role of Brady for this movie.
5. He Has Appeared in Five Music Videos
Along with his television and film acting credits, Ross Lynch can also boast that he has appeared in five music videos. In 2009, he appeared in the music video for 'Little Miss Swagger' which is a Cymphonique Miller track. The following year, he was in Hannah Montana's 'Ordinary Girl' video. This music video was directed by Shane Drake. In 2012, he was in the music videos for 'Double Take', 'Better Together', and 'Heard It on the Radio'.