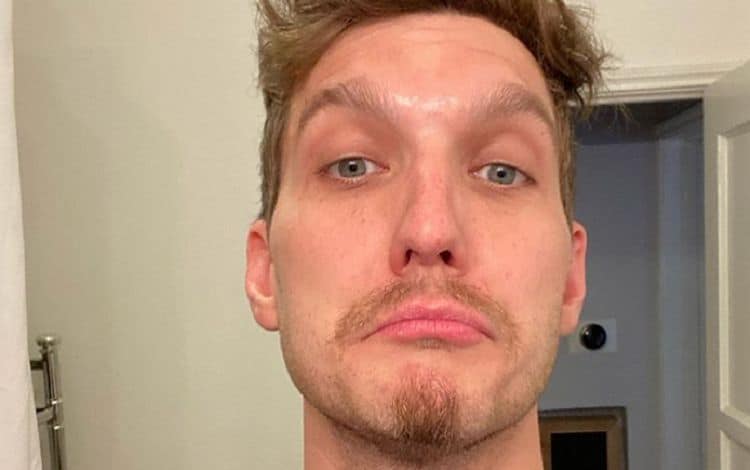 A large part of what got Foster into acting was the desire and the fact that his older sisters dabbled in theater for a while. He grew up on a farm for a good part of his young life until his family moved to Dallas, Texas. After choosing drama as an elective there was no stopping him as he went full ahead towards an acting career and finally achieved that in 2005. He's been a part of the industry as a TV star and has even starred in a few films that have utilized his talents, but so far he's still on the rise as an actor and should hopefully receive more attention in the future. At this point however he's still a well known name in the business.
He's got the look, it's just refining the talent that comes next.
5. He knew from a young age that he wanted to act.
More and more people are starting to figure out what they want to do at a younger age. It might be a sign that life is speeding up or that young people are being slightly pressured into figuring out what they want to do later on in life. Really though it seems more likely that Foster just happened to be drawn to acting in a way that would not allow him to settle for anything else.
4. He was home-schooled.
He was only home-schooled for the first part of his life when his family lived on a farm, but the act of home-schooling is to some people the better option. It's a chance to keep an eye on your child and make sure that they're learning what they need to learn. However it is a lot of work, and can have the effect of not allowing your child to interact with others.
3. He's the lead singer in a band.
His band is called the Siren's Eye and he's been performing for the past nine years. They've actually done fairly well and while not being that well known have managed to stay together and released an EP in 2009. At the very least it's something else to keep him busy and keep him engaged in some kind of creative process that allows him to explore his imaginative side.
2. He's a huge Game of Thrones fan.
This is a mark in his favor in my opinion. Of course a lot of people don't even know what Game of Thrones is, but for those that do it's a lot of fun to find out what they think of the show and who they tend to favor. Personally I happen to like Daenerys and Jon Snow no matter what people think, aside from that whole messy incest thing.
1. He's a certified scuba diver.
It really seems like folks in the industry, be it music or Hollywood, tend to have a lot of interests that are in many ways unlike a lot of other folks, but this is something that a lot of people can relate to.
His star might be on the rise soon, you never know.