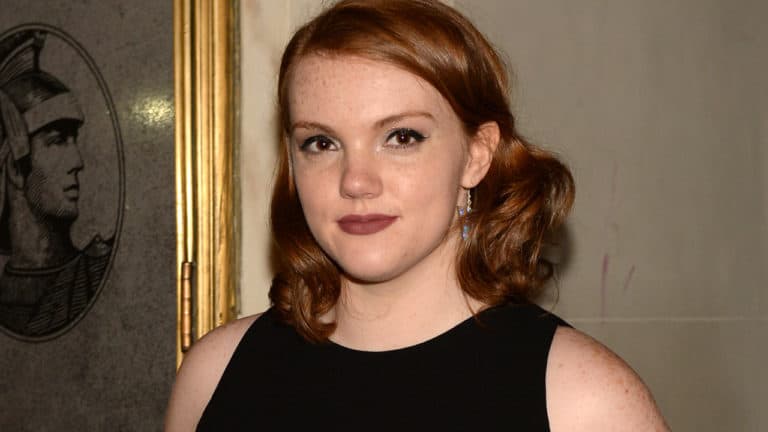 You would have to be living underneath a rock not to have heard about the huge following that the sci-fi thriller, Stranger Things, is building. Stranger Things is a Netflix original, and as with all Netflix releases, it allows views to binge watch all the episodes in one sitting. The show is about some teens who come in contact with an alien source that seems to have ill intentions and as they attempt to figure it the plot thickens. One of the stars on the show is Shannon Purser, who plays Barb. Barb was one of the first targets of the Demogorgon (alien) and she has emerged as one of the fan favorites on the show.
For most people, Shannon is an unknown actor who emerged out of nowhere, and that is because she is relatively new to Hollywood, but here are five facts that will help familiarize you with this young actress.
1. Barb is Shannon's First Paid Role
On a recent episode on Chelsea, Shannon appeared with the child actors on the show, and she admitted that her opportunity to play Barb was an unexpected one, and it caught her by surprise. She also revealed that this role was the first that she had been paid for as an actress. She actually thought Barb would simply be a side story or even a backstory on the show, but when Twitter literally blew up talking about her character she was blown away.
2. She Was a Movie Theater Employee Until Stranger Things Became a Sensation
We hear stories about overnight sensations – people who were working in diners and a big-time film or music executive walked in and discovered them. As it turns out, Shannon Purser is definitely an overnight sensation brought to life by Twitter's love for her character. The actress admits that she was still working in a movie theater while shooting the first season of the show, and she did not quit her job until the show became a hit.
3. She Is Making the Leap to the Big Screen
Shannon is riding the waves of her newfound success, landing a spot on the CW reboot of Archie – Riverdale. She will play the role of Ethel Muggs, appearing on a minimum of three episodes. That is not all. She will also be appearing in Melissa McCarthy's new film, Life of the Party. It is not yet clear what role she will be playing, but with Melissa McCarthy being involved, look for a lot of fun and laughter.
4. Her Favorite Fan Tribute is the Rap Tribute – R.I.P. Barb
When Shannon talks about the R.I.P. Barb rap tribute, she can hardly stop laughing. She declares that it absolutely her favorite out of all the fan tributes that she has viewed. The rap song starts out talking about the show in general, but it quickly switches its focus to Barb, and things just become increasing hilarious. Shannon admits that she has watched it so much that the song is embedded in her head.
5. She Wants to Play the Role of Eleanor for Eleanor & Park
As with any actor or actress, Shannon has a dream role, and her dream is to play the role of Eleanor, which is a character in the book, Eleanor & Park – by author Rainbow Rowell. There have been talks about adapting the story into a screenplay, and Shannon wants first dibs on the role of Eleanor. Currently, Dreamworks Studios has the film rights to the book. Shannon says that the lead character in the books likes exactly like her.