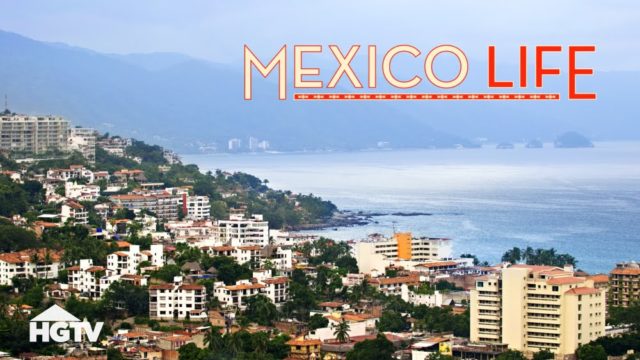 Would you like to own a home in Mexico? The new HGTV series "Mexico Life" is seeking anyone from couples, families or individuals who are looking for a new home located in coastal Mexico. They're in the process of casting and you could be on television for one of their episodes. Local realtors will assist in your search for the perfect home and property. The new series began in 2016 and it takes prospective buyers to beautiful properties throughout the region. It gives us all an idea of what it would be like to live there.
Here are five things that you didn't know about the reality series.
1. Average people can afford Mexico living
The cost of living in Mexico is less when compared with the United States. This means that your dollar will go a lot further. You can buy a beautiful home near the beach for less money and enjoy all of the amenities that go along with luxury living, even if it would otherwise be out of reach in the States. In addition to this, the cost of living is less. This is why owning a home in Mexico is something that is within reach of more people who earn an average income.
2. Producers of the show are in search of a story
The show is now in its second season after a successful run of 20 episodes in the first year. Applicants must give the reason why they want to buy a home in Mexico. While the show is very much about showcasing the wonderful homes and properties available for a reasonable cost, it is also about the stories of the people who want to find a new home there. Everyone has their story. While seeing the amazing properties in inspiring, so are the stories of the clients who are looking for the perfect new home. This is what makes the show so great.
3. The show is educational
We learn a lot about what to look for in a home as well as what it takes to buy property in Mexico. If you haven't been there personally, there is a lot to learn. There is a different culture and lifestyle available. The amenities are different and they offer newcomers a little slice of heaven on earth. This show actually shows us what life could be like in coastal Mexico.
4. The show is inspirational
For everyone who doesn't believe that they can afford to buy a home in Mexico, this show is an eye opener. It showcases some very nice properties at affordable prices. Once you get a load of the views, the laid back lifestyle and all of the activities that are available to you, it's something that stays with you. This show has the capacity for inspiring a new longing to own property in a beach neighborhood because it highlights the best that Mexico has to offer.
5. You could be the next client on "Mexico Life"
If you're interested in buying a home in Mexico then you can submit your information to be considered for the show. The criteria is that you must be an average person and they want to know the reasons why you want to own a home in Mexico. Tell them your story. If you're in a financial position to make a purchase, it doesn't matter if you're single, married or have a family. This could be the experience of a lifetime and you could end up with a dream home on a sandy beach.