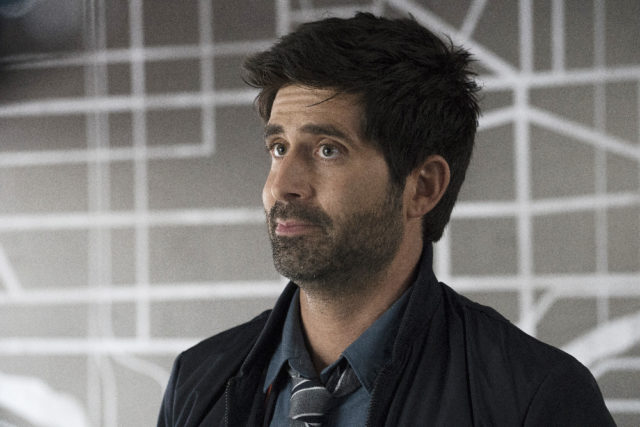 Stephen Schneider is an American actor and writer who has contributed to a number of TV shows, TV movies, and other projects. Some examples include but are not limited to Imaginary Mary, You're the Worst, and Broad City. Here are five things that you may or may not have known about Stephen Schneider:
Born In Sharon, MA
Schneider was born in Sharon in the state of Massachusetts. In brief, it is one of the municipalities that make up Greater Boston, situated around 17 miles to the southwest of what is considered to be Downtown Boston. For some people who are interested in the American Revolution, the town of Sharon might be familiar to them as the home of Deborah Sampson, who disguised herself as a man so that she could fight before returning home upon its conclusion. As a result, there is now a statue of the woman in front of Sharon's public library.
Co-Founded a Smartphone Recycling Company
In total, there are three Schneider brothers, with the other two being Barry and Cory Schneider. Together, the Schneider brothers have founded a smartphone recycling company called Gizmogul.com, which offers cash to people who want to sell old, used, and broken smartphones. Given its core concept, it should come as no surprise to learn that it is involved in smartphone recycling, which is important because of the metals and other materials that can be recovered for further use but can also end up contaminating their surroundings if sent to a landfill.
Co-Founded Sketch Comedy Website
On a related note, Schneider is also a co-founder of the sketch comedy website thebsquad.com with Eric Ledgin. By paying the website a visit, interested individuals can watch funny videos as well as read funny stories, which might come as welcome news to those who are in need of a good laugh.
Married to Jenn Proske
Since 2013, Schneider has been married to Jenn Proske, with whom he has one child. In brief, Proske is an American-Canadian actress who rose to prominence through the starring role in Vampires Suck, which was a spoof horror movie based on the Twilight series that came out in 2010. In total, the movie earned $100 million, with her role playing a big part, as shown by the critical acclaim that came her way. Since that time, Proske has continued to appear in TV shows. In particular, her appearance on Law & Order: SVU had a special place in her heart, seeing as how the TV show inspired her as a child to become either an actor or a criminal investigator. Something that is supported by how she pursued a master's degree in criminal justice while completing her Bachelor of Fine Arts.
His TV Show Was Cancelled
Schneider's latest project was Imaginary Mary, which was a fantasy sitcom that combined live action with CGI animation so that it could tell the story of a single public relations executive handling the reappearance of her childhood imaginary friend as she engages in a relationship with a single father of three children. Unfortunately, Imaginary Mary was neither a critical nor a commercial success, meaning that it was cancelled after a single season.