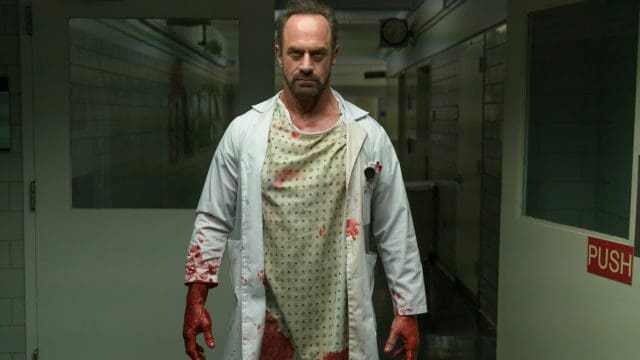 The Syfy Channel has done an exceptional job at finding its niche in an ever-expanding television market that is currently under siege by Netflix. The latest addition to the network's lineup is the series "Happy," which is geared to help the network find its new identity as it moves past its first decade. The show literally has a pretty in-depth history as it has taken a number of attempts to get the series adapted to television. While there has been a lot of hype leading up to the premiere of the show earlier this week, there are still a lot of people who are not familiar with what the show is all about and what they can expect. Here are a few things to get you started.
1. The Series is the Result of Persistence and Effort
If you are familiar with Hollywood, you understand that getting a show or film from the point of conception to series premiere can be an endeavor all in itself, and things were no different with Happy. The show's co-creator, Brian Taylor, admits that he was initially attempting to get the concept produced as a feature film. Brian admits that cracking the Grant Morrison (the comic book writer who created the concept) code has not been easy — making it difficult to transform the comic book concept into television adaptation, but they finally got it done.
2. There Is An Independent Film Version
As I mentioned Brian Taylor initially attempted to take the feature film approach. He was interested in creating an independent film that brought Morrison's story to the big screen. In fact, there is a film in existence that was directed by RZA. This project was the result of a long-term effort to produce an original film that would have likely been pitched to Netflix; however, the project stalled and Taylor decided to take the televisions series route.
3. The Show is Twisted and Bloody
Despite the title, "Happy," this show has a very dark and twisted plot that does not necessarily match the title, at least not at first glance. For viewers who are familiar with Grant Morrison, the connection will be immediate, but the average viewer who has not viewed the promotional clips, they will be in a for rude awakening — as the show is a combination of manic interruptions, bloody scenes, and twisted ideas, making it remarkably fascinating for Grant Morrison fans.
4. Syfy Looks to Shock Its Way Into The Heart of Viewers
There are different ways to appeal to the viewing audience when you are attempting to build a following for a particular show. You can appeal to interest, take the comedic route, or you can use the element of shock. It seems that the Syfy network has decided to take the shock approach. Actor Christopher Meloni is the ideal actor to take on the role of a twisted individual who wants to fight Santa Claus. You will have to watch it to understand it, but yes, Santa Claus is on the watch list.
5. What Happens When You Merge a Strong Imagination with Horror
This show is a combination of the existence of imaginary friends that include a blue unicorn. While the character's imagination is in overdrive, the body count continues to rise. There is no shortage of near-death experiences, which is always good for shock value and horror appeal. Brian Taylor says that the expansion of the media world has opened up television programming to more shows than any other time in history and you have to be doing something to set yourself apart from all of the other programming. Trust me, they are definitely doing something different with Happy.