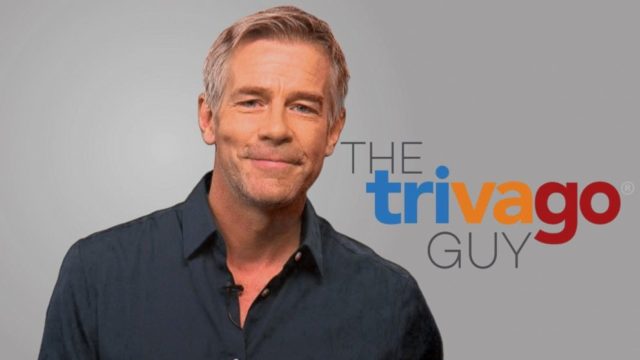 There might not be a lot you know about Tim  Williams and that's perfectly okay. He's one of the many actors that has existed under the public radar for a long time, two decades in fact. That doesn't mean that he's been biding his time for that long, it just means that he has yet to land a role that people will recognize on a broad scale. A lot of actors have waited and waited for that one role that will allow the world to know who they are, but Tim has been making a lot of headway since just last year when he became "The Trivago Guy". Needless to say there is more to Tim than this, but as of now he is set to eventually come out as one of the bigger stars in Hollywood that should be able to make people understand just how valuable he really is.
5. Tim has an impressive resume so far.
He's had roles in movies and TV that you should be able to go back and view. His IMDb page has been hit repeatedly throughout the last year as people have started to recognize him. He's appeared as an extra in some shows and films and as a set character as well. Eventually someone is going to say "I know that guy from somewhere" and just like that his career could finally take off.
4. Tim is obsessed with rock music.
From a young age Tim has been a big fan of rock and roll. His favorites include Pink Floyd, KISS, Aerosmith, and Led Zeppelin. He's played in a few local bands in his time and is a skilled musician. Despite this however he's always had his heart set on acting and as a result is still doing what he can to find work. Chances are his opportunity might be coming soon.
3. Much of his work has been done in Germany.
Being fluent in German has helped Tim out in his career abroad. He's taken the lead in a German-made film and even been part of a soap opera in Germany where his acting talents were allowed to stretch out and develop even further. Due to his extensive work in Germany though he didn't get a lot of recognition in the states.
2. He's expected to be a breakout star.
Thanks to his role on commercials and the fact that he has proven himself to be an astute actor, Tim is expected to be making his way into the mainstream very soon. In fact it would be surprising if he wasn't being given more prominent roles as of later this year or into 2018.
1. His spot as the spokesman for Trivago was his breakout role.
If you watch TV at all you'll have his seen his Trivago commercials more than once. By now he's been burned into the consciousness of Americans from one coast to another and should be expected to be seen in different venues than the grey landscape we all know him to inhabit. Expect Tim Williams to become a bigger name sooner rather than later.
It's kind of easy to go unknown when your work is primarily done in another country. But Tim Williams is a rising star, and people should expect to see a lot more of him in the years to come.
Save