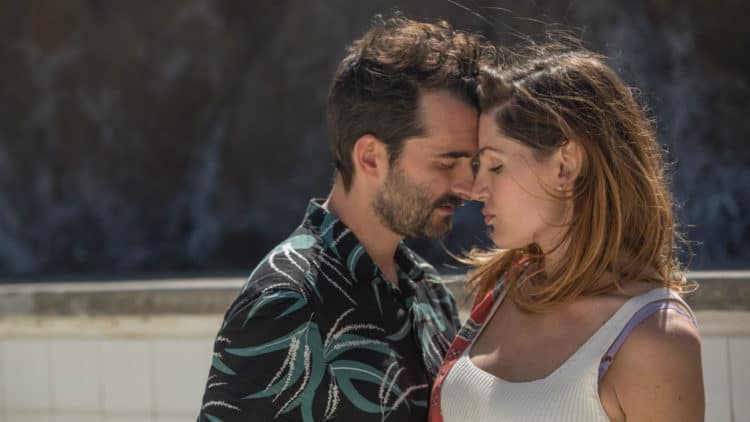 An openly transgender, Trace Lysette is an American Actress. Many know her for her role as Shea on Transparent, a trans educator, friend, and yoga teacher. She is, however, not new to the screen as she has appeared in a couple of shows like Law & Order, Special Victims Unit, The Curse of the Fuentes Woman, Coffee House Chronicles, Blunt Talk, Drunk History, and I am Cait. She was a track athlete in her late teens and also performed in drag bars in Ohio. She is the second person to come out and accuse Jeffrey Tambor of sexual misconduct. Before her acting career, she once worked as a makeup artist and a hairstylist. Some of the things you may not know about the actress include:
She Screamed Her Voice Hoarse
Trace while shooting a scene on Transparent in freezing temperatures once screamed herself hoarse. She was filming a traumatic scene which got her shout-outs from public figures like Laverne Cox and Sia. Most importantly, it resulted in a viewer-driven push that earned her an Emmy nod.
Trace Lysette had a Rough Childhood
Growing up in Dayton, OH her childhood was not all rosy. During an interview, she stated that it was not the most welcoming region. She had plenty of flights when in high school. While in junior year she had to switch schools after suspension. The reason was that she defended herself against someone who called her a bad name, and she ended up knocking him out in English class.
Elders Advised her to Get a Sugar Daddy
While living in New York she hit rock bottom because of the process of transitioning from male to female. She said that she abandoned many of her talents claiming that she was caught up in the vanity of it all. At some point, elders were trying to convince her that she has to get a sugar daddy and be passable telling her that her body was her only resource.
Lysette Worked as a Stripper for Eight Years
Trace lost her job at Bloomingdale because she was not allowed to use the ladies restroom. It prompted her to be a working girl in the village before going to have bottom surgery in Thailand. After that, she decided to get by using her passability and auditioned to work in strip clubs. She was stripping all over Manhattan for eight years. She was dancing for CEOs, ball players and guys in the hood as well. She reported it was not the best place to reveal that she was trans. While at work she got into character monitoring her mannerisms and slang and did not even tell people her real name. After a bad breakup with her boyfriend, she slit her wrists one night after leaving the club. The incident made her stay in the psych ward at Bellevue Hospital for some time. Getting out, she decided that she wanted to find her talent in acting again this time as a woman. It was after her friend reminded her that she had lots of potential and she needed to go back to acting.
Trace is Working on a Production of her own
Trace Lysette wants to release a film that she called Tribe. It is a POC and queer pilot that is a reflection of her friends and personal experience in her 20s in Brooklyn and Harlem. She, however, confirms that it has been a tough sell and she is still in the market looking for the right network so that she can finally get to make it.