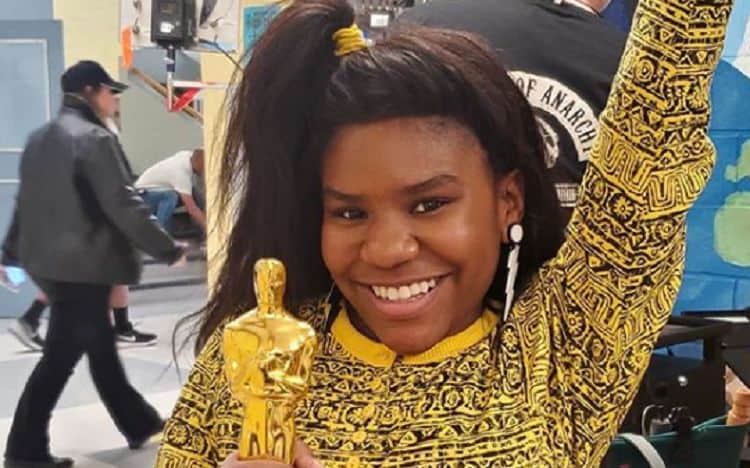 Trinitee Stokes was born in Jackson, Mississippi, on April 12, 2006. She is a talented young American actress, musician, singer, and fashion designer. She currently lives with her parents, Taronta and Kia Stokes, in Los Angeles, California. Although she has performed from the age of just three, she is best known for her work in K.C. Undercover. In this Disney Channel television series, she plays the role of Judy Cooper alongside Zendaya who plays the lead role in the series. Although her media presence is increasing and she is now a recognizable young star, there are many things that you might not know about this young actress.
Here are five of the things you probably didn't know about Trinitee Stokes.
1. She Loves the Theater
Although she is now a television star, Trinitee is a big fan of the theater; both performing herself and watching others perform. This is no surprise as it is where her own career began. At the age of just three, Trinitee began performing in plays and local theater productions. Some of these were written by her own mother. When talking about why she loves the theater so much, Trinitee has said that she loves taking on different characters and enjoys the atmosphere of a theater performance as this is very different to acting in a studio.
2. Her Favorite Singer is Tina Turner
Trinitee is not just a fantastic actress, she is also a talented singer. In her spare time, she loves to sing at home and will also perform as a singer at any given opportunity. She enjoys many genres of music, including R&B, pop, and gospel. However, her all-time favorite singer to listen to is Tina Turner. Not only does she think Tina Turner has an amazing voice, she also loves her fashion sense and her dance moves.
3. She Thinks Reading is Important
Trinitee Stokes is passionate about reading and this is another way she enjoys to spend her spare time. Her genre of choice is fantasy fiction and one of her favorite books is 'The Lion, the Witch, and the Wardrobe' by C.S. Lewis. Trintee thinks that reading is so important and enjoyable that she helps other children to get access to books to read by running her own book drives.
4. She Has Released Two Singles
Trintee is extremely musically talented and can even play the piano. However, it is her vocals that opened a fantastic career opportunity for her in 2013 when she released an independent gospel single called 'Win Now'. She followed this with an independent pop single 'Miss Me' in 2017. The latter was written by Jake & Papa while Jovan Dawkins produced the single.
5. She Has Provided a Voice for a Film
As you don't see Trinitee in the movie, you probably don't know that she provided the voice for a Disney movie. She is the voice of the Princess Tiana doll in 'The Princess and the Frog. This movie was released in November 2009 and was directed by Rob Clements and John Musker. Others who provided voices for this movie include Anika Noni Rose, Bruno Campos, Jim Cummings, and Oprah Winfrey.