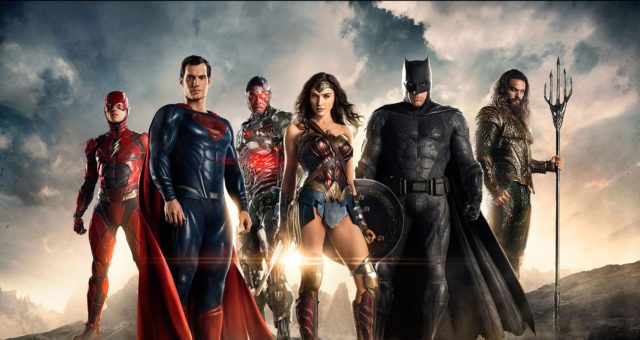 Walter Hamada is the new face in charge of righting the ship that is the DCEU and bringing it back to port for an overall assessment. He's replaced Jon Berg and will be taking over as the DCEU is hopefully brought back to square one or at least will move forward without too much trouble. It's no secret that the ailing franchise has been underwhelming lately, except of course for Wonder Woman, as it seems so many people are willing to point out. Right now something needs to happen in order to bring the franchise back to life and give it a new sense of purpose that it somehow forgot, except for Wonder Woman. While WW might have gone off without a hitch there still isn't enough punch in the movie to save the entire franchise, and those in charge know it all too well. If they're going to compete at all with the MCU, which is on fire lately, they will need something, and someone, to set things right.
It can still get a lot worse if they don't.
5. He's the new president of DC Films.
Taking over from Jon Berg, who resigned after the last flop of The Justice League, Hamada will be coming in with his expertise to lay down some new groundwork and make things make sense again. How he's going to do this isn't known as of yet since he has a pretty big mess to account for and a lot of work to do. One thing he might want to consider is banning Zack Snyder from the franchise.
4. He's been a New Line executive for the past 10 years.
There's no doubt he has experience and should be a valuable asset to the company. The fact that he's been around and seen a few things should mean that he'll be able to step into the even horizon that the DCEU is slowly becoming and pull it from the brink of destruction. There's still enough time and material to make this possible, but he'll have to work quickly.
3. He oversaw IT and The Conjuring.
Both movies were hits so you know that he's able to do something right. In fact IT was the biggest hit of the entire summer even after those movies that were expected to be great drew in so many. The only drawback of IT was that people weren't expecting the movie to end as it did, and were a bit disappointed to learn that they'll have to wait for the second chapter.
2. He's has his share of blunders too.
As many successes as he's had he's been attached to a few blunders as well such as 47 Ronin and Sorority Boys. These films might have had some fans cheering for them but not many, as their box office numbers weren't that great. He knows what he's doing, but it will be necessary to keep a sharp eye on the prize in the matter of the DCEU.
1. He's expected to turn the DCEU around.
Considering that The Justice League didn't even make enough to cover its costs, which were extensive, he has a lot of work to do to recoup the losses. There's a lot of faith in him at this point but that "or else" is still going to be hanging over his head until he shows what he can do.
Right now he needs to assess the damage and find a way to move forward.